Private Bad Credit Lenders 
---
private mortgage brokers Hamilton On - private lender mortgage and bad credit home loans


905.308.8063 FSCO No. 10420

Banks and "A" Lenders pay us for your residential service. EXCEPT bad credit mortgages, some self employed mortgages from "B Lenders", private mortgages or multi-use and commercial loans - these broker fees are payable to us by clients. Lenders change their products and interest rates without notice.
| | |
| --- | --- |
| | ..... follow me and get daily Twitter updates ... Marie Copeland @AxcessMortgage |

Private bad credit lenders get you money fast - to use for any reason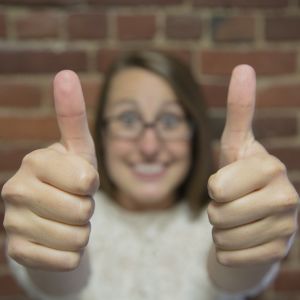 You too can get a private home loan Hamilton from 2nd mortgage lenders Ontario Canada to end your debt problems.
Private bad credit lenders Hamilton say YES to home mortgage for bad credit. You'll get low mortgage payments with a private interest only home mortgage. Private mortgage lenders fill a huge void in the mortgage market. The list is endless -- from home equity loans with bad credit -- to topping up the first mortgage on a home purchase with money from 2nd mortgage lenders Ontario Canada -- or end your debt problems with private consolidation loans. 
Many people experience setbacks in their lives and build up debt with high monthly payments. This seriously hurts their cash flow and quality of life. We see clients that carry credit card debt with interest ranging from 23% to 28% and it's difficult for them to continue with their monthly payments. If they continue as is, they have very little chance to ever pay off their principal debt. This is where bad credit home loans or help from private lenders for mortgages with bad credit are useful to end credit card debt. We are Hamilton mortgage brokers and have private lenders that provide first mortgages and second mortgages in Hamilton, Burlington, Oakville, Toronto and the GTA or in the Niagara area and throughout Ontario.

Get a fresh start with private mortgages for bad credit


What can mortgage broker bad credit home loans do for you?
If you have enough equity in your home a good mortgage broker will likely get you approved for private mortgages for bad credit, regardless of your credit problems. Even if your mortgage is in arrears, private bad credit lenders may give you an interest only home mortgage. So, why not ask us about bad credit mortgage lenders?

Bad credit mortgage lenders questions? Ask Marie. I'll get back to you within 24 hours

Stress gone. Monthly payment reduced. Cash flow problems solved!


Why interest only private home loans from bad credit mortgage lenders? It's to keep your monthly payments low and give you cash flow relief.
Unlike banks, credit unions or mortgage companies, private mortgage lenders can be flexible and we can structure a residential mortgage in a way that can give you a fresh start. If there is enough equity, with a mortgage broker home loan refinance we may even be able to add monthly payments to your mortgage balance. This would give you breathing room to get back on your feet.

Credit problems solved with bad credit debt help and private mortgages Hamilton. Client saves $821 a month.
How a client saved $821 a month in cash flow by consolidating expensive debt into one low monthly payment using private lenders.
As you can see, the savings are significant even with more expensive private consolidation loans from bad credit mortgage lenders! In the illustration above we have used a second mortgage from a private mortgage lender.
Private lenders mortgage for people with bad credit
We love to help good people to rebuild their lives -- even if you have bad credit and need private bad credit lenders to get the job done.  We'll customize a Hamilton private mortgage solution even if you're discharged bankrupt or are thinking about filing a consumer proposal. You deserve another chance and we have lenders that say YES.
Private hard money loans Hamilton can be expensive but this type of financing can help you get back on track -- contact me to get started with private bad credit lenders Hamilton, Burlington, GTA or anywhere in Ontario.
Marie Copeland, Mortgage brokers in Hamilton or mortgage brokers Burlington helping your with private mortgages Hamilton area and private mortgage lenders in Ontario.
Subscribe to Mortgage Strategy News and get a FREE Credit Score User Guide

Top Stories
---
Get your secured credit card application here to build good credit history.

You can earn online income working from home. This will help you earn extra money to make ends meet. It's fun and profitable.
Second mortgage info ideal for short term bad credit debt help.
Private consolidation loans to end credit card debt.
Hard money loans Hamilton are more expensive but this type of financing can help you get back on track and more than pay for themselves.

Private mortgage lenders go beyond the banks. See how.
See how interest only 2nd mortgage can resolve as serious financial problem.
When your mortgage is in arrears, it is private mortgage lenders that step up to help.
Private mortgages are a good short term bad credit solution.
Call 905.308.8063 for bad credit loan Hamilton and all of Ontario

Tell a friend we have private bad credit lenders help
---
Thank you for visiting my site and reading about private bad credit lenders to end credit card debt. Share with your friends who are struggling financially and need mortgage help. Hamilton private 2nd mortgages are used throughout Ontario. Use the easy social media buttons provided on this page.
Return to Marie Copeland Hamilton Mortgage Broker and second mortgage financing Burlington
› from Private Lenders