Article Of Incorporation Process To Register A Business
---
Affordable online Incorporation process at a fraction of cost.  Save hundreds in legal fees.




905.537.8815 FSCO No. 10420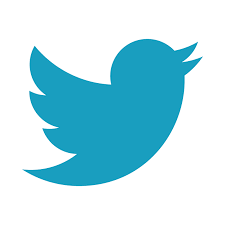 MarieCopeland @AxcessMortgage
Article of incorporation process can be affordable. You'll save hundreds of dollars in legal fees when you register a business yourself. Online Incorporation is fast and easy from legal forms, minutes book and seal to registration. You can do it all yourself, really!
You need proof of self employment
When getting a mortgage proof of self employment is a must.
Mortgages for small business owners have special features and at the minimum, you must register your business as proprietorship to qualify.
How to register a business ?
Clients frequently ask " should I Incorporate or just register a business ? " I prefer Incorporation as you'll get a better tax structure and liability protection. 
Unfortunately, often clients think that incorporating a business is not within their means when starting a small business. Outrageous legal fees charged by lawyers prevent start-up business owners from Incorporating their business.
To get started, they just register a business proprietorship. But in doing so, right off the bat they deny themselves the benefits of a corporate structure.
Plus, if you run a business and you are NOT Incorporated, you run the risk of losing all of your personal assets. You are a lightening rod for being sued personally should someone want to sue your business.
This is important -- INCORPORATE !
Article of Incorporation process is affordable 
Did you know that online Incorporation will save you hundreds of dollars in legal fees. You'll get the correct do-it-yourself forms and support within minutes. No lawyer fees. It's fast and easy. 
How to register a business ? 
LawDepot gives you everything you need for a fraction of cost charged by lawyers.
Online Incorporation is Guaranteed. Quick. Easy.
Ontario Incorporation package starts as low as $99 CDN plus Government registration. You just answer a few simple questions and LawDepot will create a customized package based on what you need.
Same Articles of Incorporation process applies to other Canadian Provinces and US as you request.
All Corporate Documents are Lawyer drafted and include:
Article of Incorporation

Corporate By-laws

Minute Book

Corporate seal

How to register a business? How Incorporation process workS
You'll fill out a simple and easy questionnaire that only takes a few minutes.

You won't be alone. LawDepot Incorporation specialists will review your answers for completeness and accuracy before filing the necessary documents with the Government.  
Corporate Forms and Supplies you need are all in one place, including:
Business and Trademark Search
Director's Resolution
Shareholder Agreements
Corporate Guarantee Documents
Shareholder Loan Document
Once your Corporation has been registered, you'll get confirmation within 1 business day, and you're all set to start using your Corporation. Now you're all set for your self employed home loans.
Marie Copeland FSU, Mortgage Broker
Top Stories
---
Self employed mortgage strategy for small business owners.
Self employed loans no proof of income -- what does that mean for you ?
The self employed home loans if you show most of your income on tax returns but need small income adjustments to qualify.
ADD strong online small internet business presence and grow your business world wide.
You'll need proof of business ownership to get self employed home loans. Do it yourself, online Incorporation is affordable, fast and easy.
Click on the link below and get your Incorporation process started.



Top to Article of Incorporation




Back to Self Employed Mortgage Solutions

› from Article of Incorporation


Questions? Email for home mortgage help
*Lenders change their products and interest rates without notice.

Banks and "A" Lenders pay us for your service. EXCEPT bad credit mortgages, some self employed mortgages, private mortgages or multi-use and commercial loans - broker fees are payable by clients.