Bad Debt Help hamilton and ontario
---
905.537.8815
Axcess Mortgage and Loans Financing Co. Ltd. FSRAO No.10420

Make debt assistance your goal
You do have bad debt help options -- from debt settlement to Hamilton debt consolidation throughout Ontario and credit management. Don't struggle with credit problems get debt assistance quickly. 
You'll find lots of mortgage debt help strategies and articles on this website. But first, let's start by understanding the difference between debt settlement, debt consolidation and credit management.
getting bad debt help 
Debt Settlement is a debt negotiation process intended to reduce debt.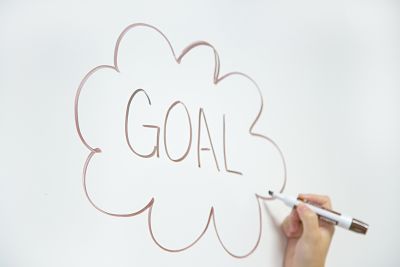 Is bad debt help your goal? You have options. Get debt assistance now.
Debt mediators dealing with debt collectors and creditors negotiate down your debt, penalties and interest owing. This process will seriously damage your credit and should be considered as a means of avoiding bankruptcy. Mortgage debt help is a better option if your credit can still be improved.

Your debt reduction plan may involve informal debt negotiations. But, you will have to come up with a lump sum of money to pay in full the settled amount of debt. You may be able to raise this money by refinancing home mortgage, getting a personal loan or borrowing money from family or friends.

If you can't come up with a lump sum of money then a formal Consumer Proposal may be an option. This is a court process whereby your settled debt can be paid back in monthly installments over time.
End result of bad debt help is a settlement of your debt into a lowered amount with your credit cards closed and reported to credit bureau as "settled". After that be sure to get a secured credit card immediately to start re-establishing your credit. Check the bottom of this page for a link to get your secured visa application. Almost everyone qualifies.
This industry is unregulated and full of scams so look for good debt settlement companies.
bad credit consolidation loan canada is your best option
If you have a home with equity, refinancing home mortgage gets you tax free cash to pay off your debt. Or, if you have good credit, you can get a personal loan at a reasonable rate or borrow money from family or friends to eliminate credit card debts.

As licensed and regulated mortgage brokers we help good people cash out tax free equity in their homes to pay out their expensive debts. This can save hundreds of dollars each month in cash flow -- and will protect your credit.
I have covered this topic extensively -- at the bottom of this page you will find links to my articles on this website.
There are numerous credit counselling agencies who offer bad debt help and debt management services. Although some are legitimate, there are too many so called credit counsellors that are fraudulent. They charge high fees, provide little or no service, and discourage you from exploring alternate options.
The reality is, often those credit counsellors have no greater debt negotiations ability or expertise than you do. Remember, this industry is unregulated and anyone can claim to be a credit counsellor -- so, please look for some authority and track record.
Some do as they promise while others can cause you even more damage.
How can legitimate credit counselling agencies help you deal with money problems ?
To start with, provide you with budgeting and money management counselling;
Give you debt assistance dealing with debt collectors and creditors;
Help you develop a debt management plan that includes debt settlement and repayment.
But keep in mind, credit management companies cannot do anything that requires a licensed Bankruptcy Trustee. For example, a Consumer Proposal.
Marie Copeland FSU, Broker
Top Stories
---
Bad credit debt help even if you have bad credit.
Debt consolidation help using tax free home equity.
Top debt consolidation loans for good or bad credit or self employed no proof of income.
Eliminate credit card debts by refinancing home mortgage.
Back to top - Bad Debt Help
Back to Good Debt Settlement Companies
› from Bad Debt Help

Banks and "A" Lenders pay us for your service. EXCEPT bad credit mortgages, some self employed mortgages, private mortgages or multi-use and commercial loans - broker fees are payable by clients. 

*Lenders change their products and interest rates without notice.