Good Debt Settlement Companies
---
Debt settlement is a debt negotiations process to reduce debt through debt mediators




905.537.8815
Axcess Mortgage and Loans Financing Co. Ltd. FSRAO No.10420

What are best debt settlement companies ?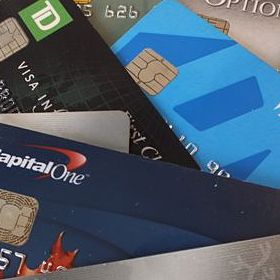 Good debt settlement company will give you debt assistance leading to a debt free life.
Good debt settlement companies with proper expertise can help you reach a debt free life. If you don't own a home, or don't have enough equity to cash out from your home to end credit card debt -- this option may be for you.
On your first visit they will review your situation for free. Always remember, you are going to them for debt assistance and a debt negotiation program you can rely on.
Those who are reputable are likely licensed under some jurisdiction or hold a permit of some sort to operate. So please, check with your provincial or state consumer protection office or Better Business Bureau -- make sure that the companies you are dealing with are legitimate and have no claims or law suits against them.
But, while dealing with your debt, why not consider starting your own small internet business to make extra money. You can earn online income to pay off your debt and improve your credit and qualify of life. 
Whatever your passion, photography, dance, making pastries, landscaping, the list is endless. Consider SBI, I did. You'll earn money from advertisers, selling products or e-goods from your online store, or promoting other companies products -- earning money from home can be fun and profitable.

Debt Settlement vs Debt Consolidation 
Debt settlement, sometimes referred to as debt negotiations, is a way to reduce debt, in some cases with the help of debt mediators. Your debt negotiation program will involve negotiating a lower interest rate and/or lower amount of debt owing.
Simply put, it's a process in which the debtor and the creditor agree on a reduced debt balance that will be viewed as payment in full -- you may end up with a new lower debt amount at a new interest rate. If done by someone with expertise in this field, this process could be helpful. But, it will further damage your credit. Consider this option carefully if you will need financing within the next year or two.
Debt consolidation is a form of refinancing. You take out a NEW personal loan or cash out tax free equity from your house by refinancing home mortgage. This money is then used to pay off several high interest and high payment debts. You end up with ONE personal loan or an equity morgage at lower overall interest and payment. This improves your cash flow and credit giving you a fresh start -- you end credit card debt. 
Do your homework to find a good debt settlement company
Unfortunately, finding a good debt settlement company takes work. Except for a handful of licensed companies, in the most part, this industry is unregulated. Many operators are full of empty promises without any real expertise or ability to provide you with a sound debt reduction plan -- they are quick to take your money but their promises may in fact be false.
There are hundreds of companies that dabble in various forms of debt counselling so please, be careful.
Millions of people dream of a debt free life and are desperately searching for debt help -- millions contact various debt management companies each year. This has opened a market for so called debt settlement companies to spring up everywhere.
Make sure that the business you are dealing with is well established and does not have any legal actions against them or complaints with your local Better Business Bureau for predatory practices.
What do I mean by predatory practices? My story may not seem relevant to debt settlement companies -- but it is. It's an example of tactics some unregulated, unscrupulous organizations use in their dealings with consumers who may be in dire straits. 
I had a call from a used car 'financial officer' previously a manager of a strip parlor. He provides car financing at up to 60% interest only payments to people in dire straits with bad credit. Even at these rates, interest only payments can appear reasonable. But, you will never pay off your car loan, which will still be there after your car is gone to a scrap yard.
By the way, in Canada, over 60% interest rate is considered illegal.
This man was boasting he's an expert in re-establishing his customers' credit with these interest only loans.
Go figure, why did I go to school for five years to get my financial Post Diploma, if running a strip joint could have done the job. When I asked if there is any authority regulating his business he replied NO. "If anyone does not like it they don't have to take it" he said, "It's not like everyone is lining up to give these people money".
Less than reputable companies adopt a similar way of thinking. While all boast they are honest and reputable, some will charge you a fortune and do little or nothing to help you. If fact, they may even put you deeper into debt or legal trouble.
But, having said that, there are good debt settlement companies with good reputations and living up to their promises. They will set out for you a debt negotiation program with realistic expected outcome and a quote for services to get your bills settled.
If you have at least $10,000 in unsecured debt you could be a candidate for a debt negotiation program.
What is unsecured debt?
It is debt without any collateral. Here are few examples:
Secured loans include first and second mortgages which are guaranteed by your real property such as your home. Car loans are secured by the vehicle you purchased.
What should you look out for?
Just because a debt settlement company has some sort of license in the United States, it does not mean that they hold the same license in Canada and vice versa. American for-profit debt settlement companies are not automatically licensed in Canada.
Canadian provinces require debt settlement companies to obtain a "debt poolers license".  American debt settlement companies are avoiding this legislation by never touching their client's money directly. They get their clients to save up their own money and then send a bank draft to their creditor once a settlement is negotiated. However, these companies will still debit their clients' accounts for different types of fees.
In my opinion, good debt settlement companies are in one form or another, backed by a qualified Bankruptcy Trustee. A Trustee is a representative of the Courts. Whether your file ends up being an informal settlement or a Consumer Proposal, or even bankruptcy, I like knowing that someone with legal authority and expertise is at the helm to give you debt assistance.

This is not the norm, but it's worth doing a bit of homework to find a debt settlement company with legal authority.
Subscribe to Mortgage Strategy News and get a FREE Credit Score User Guide

Top Stories
---
Need to earn extra money to get out of debts? Build your own small internet business making money on internet. 
End credit card debt using tax free equity in your home.
Top debt consolidation loans by refinancing home mortgage tax free.
Earn online income making money on internet. Earning money from home is fun and profitable.
Debt consolidation help even if you have bad credit.
Bad debt help from debt settlement to debt consolidation and credit management.

Banks and "A" Lenders pay us for your service. EXCEPT bad credit mortgages, some self employed mortgages, private mortgages or multi-use and commercial loans - broker fees are payable by clients. 

*Lenders change their products and interest rates without notice.
Back to top of Good Debt Settlement Companies
Return Home to Axcess Mortgage and Loans Financing
› from Good Debt Settlement Companies