Home Mortgage Company Hamilton, Burlington, Oakville
---
get a mortgage to buy a home - Refinance home mortgage - lower debt consolidation loan payments




We're your home mortgage company Hamilton Burlington Oakville to Niagara.  We can access more than 20 lenders to get the right mortgage just for you!
905.537.8815 FSCO No. 10420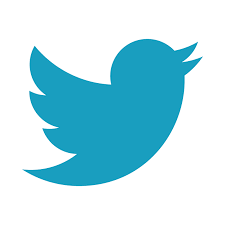 MarieCopeland @AxcessMortgage
home mortgage company hamilton burlington oakville, toronto to niagara

Home mortgage company Hamilton Burlington Oakville best mortgage solutions.
Let's tour through our home mortgage company Hamilton Burlington Oakville service to select a perfect home loan just for you!
High ratio mortgages are insured home buyer loans with low down payment. Anyone can buy a home with 5% down if they have good credit and income. From first time home buyer, or your second or third home to a spousal separation mortgage -- this is your best option to buy a home with as low as 5% down.
If you have good credit and income, we have a NO STRESS TEST best home equity loan to get you up to 20% more money than you would qualify for at your bank. This is a conventional mortgage to buy a house or refinance home mortgage and cash out some of your equity tax free.
A large portion of Canadians are creating their own opportunities to build wealth. Unfortunately too often the financial institutions just don't get it. You're self employed and want to buy a home or consolidate debt - you go to the bank you've dealt with for years and get turned down for a mortgage. They don't offer any common sense no income on your tax returns mortgage. That is where we come in -- we have your covered.
Many of our clients have been turned down by the banks for "residential mortgages". It could be because their credit or income just does not meet their complicated qualifying demands. A bad credit score mortgage or alternative mortgage financing is underwritten by non-bank lenders or private mortgage lenders when everyone else turned you down. 
Over half of the home loans are turned down by the banks for various reasons, with debt problems being the most common. That's why you'll benefit from Hamilton debt help and home equity loans for bad credit and private mortgages for bad credit. If you have equity in your home and can make mortgage payments you can get money fast. Even if you have credit problems, we have hard money lenders Ontario that say YES
HOW MUCH DOWN PAYMENT DO I NEED  ?
* 5% down mortgage minimum down payment Hamilton ON and throughout Ontario.
Low down payment mortgage: The minimum down payment for houses increased on February 15, 2016. To see the full announcement, please watch the video by clicking here.
* All mortgages now require a minimum down payment of 5% on the first $500,000, and an added 10% down payment on the amount over $500,000.
Example: A home costing $700,000 requires a $45,000 down payment - 5% on the first $500,000 and 10% on the remaining $200,000.
how to get online home mortgage loan
WE LOVE HELPING FAMILIES ACHIEVE THEIR HOME OWNERSHIP DREAMS!
Our home loan approvals are made easy from your home mortgage company Hamilton Burlington Oakville - most of the work is done online and by phone taking the red tape bureaucracy out of the application process. 
You can apply online and documents and signatures can be handled by email, saving you the trouble of needless personal appointments.
HOME MORTGAGE COMPANY HAMILTON BURLINGTON OAKVILLE -- WHAT'S NEW! 

Be sure to visit the "New" section of this site for updates, blog and new submissions to our site. Read client testimonials, write a guest post or to ask questions - my answers to your questions will be posted on this site for you and other visitors to read.
residential mortgages
Axcess Mortgage and Loans Financing Co. Ltd. is your Home Mortgage Company Hamilton Burlington Oakville, a great place to find a solid line-up of residential mortgages, tips on refinancing home mortgage to eliminate credit card debts, get debt consolidation help and more. We have over 150 articles on this website covering various mortgage financing topics.
We cover a myriad of topics from:
spousal buyout mortgage up to *95% of home value to pay out the spouse leaving the home,
first time home buyers,
refinance mortgage home equity loan or debt consolidation refinance loan,
35 year home loan amortization up to 80% of value, on approved credit,
getting more money with home repair loans (to buy or refinance),
new to Canada ... and more!
bad credit second mortgage loan
What if you're looking for a bad credit loan? Private lenders or 2nd mortgage lenders Ontario Canada could be your best option.
If your situation feels desperate don't delay. Sometimes interest only 2nd mortgage or a consumer proposal mortgage can be the best strategy to get you back on track.
Subscribe to Mortgage Strategy News and get a FREE Credit Score User Guide

While hard money loans Hamilton seem expensive because of the costs and fees involved -- remember, this is short term bad credit debt help to avoid a crisis. It is NOT expensive if it resolves a financial emergency.
You'd be surprised how fast you can rebuild financially with this type of alternative mortgage financing. Contact home mortgage company Hamilton Burlington Oakville for mortgage help.
Top Stories
---
See how low mortgage payments and 35 year home loan amortization strategy can help you out. 

What's it take to qualify for a mortgage -- get some tips.
Getting a pre approved mortgage - interview with a realtor about benefits of working with a mortgage broker.
1st time home buyer ? Get your first home mortgage.
Home buyer loans a quick guide to your best options.
Dealing with marriage separation, can I take some stress off your shoulders? You refinance home mortgage up to 95% to buy out your spouse.
End credit card debt? See top debt consolidation loans.
One hour with me will make a huge difference in the strength of your application. You won't have to worry whether or not your mortgage application has been underwritten correctly for the right lender. I look forward to hearing from you.
Call 905.537.8815


Questions? Email for home mortgage help
*Lenders change their products and interest rates without notice.

Banks and "A" Lenders pay us for your service. EXCEPT bad credit mortgages, some self employed mortgages, private mortgages or multi-use and commercial loans - broker fees are payable by clients.

Share home mortgage company help with others
---
Thank you for checking out Axcess Mortgage and Loans Financing, the home mortgage company Hamilton Burlington Oakville. Please come back and visit often and share our site with your friends who may benefit from our help. 
Return home to Marie Copeland, Hamilton Mortgage Broker and Burlington Mortgage Broker
› from Home Mortgage Company Hamilton Burlington Oakville