Investment Mortgages Help You Diversify 
---
And can get you a hefty 10-15% return




Are you frustrated by poorly performing stocks or mutual funds?
Investment Mortgages can give the private investor a hefty 10% return.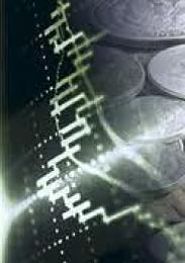 Often, our borrowers will justify paying 10% - 12% on a 2nd private mortgage plus fees (depending on the application and loan to value ratio), to consolidate their debts improving credit score and cash flow or, to have the ability to use these funds for yet another real estate purchase.
Returns are slightly lower on first mortgages.
When private mortgage lenders place their funds in investment mortgages, we provide mortgage help so that you can determine whether the deal is viable or not. However, ultimately you are the lender and I recommend that you verify the information provided, drive by the subject property and confirm the numbers.
You are ultimately responsible. This is your money and nothing is 100% guaranteed!
Private mortgage lenders don't pay broker or legal fees
---
Underwriting a private mortgage is a complicated process which justifies broker fees.
These fees as well as associated legal fees are paid by the borrower.
There are no costs to you.
An individual trying to obtain private funds usually paints a positive picture based on the obvious his/hers desire to acquire the money. Often the borrower, friend, fellow investor, can miss (not deliberately) to disclose the potential down sides.
This does not do any justice to either party -- the mortgage market is huge and there is a right place for everyone:
Generally speaking, the person approaching you for a mortgage would prefer to go to you directly to avoid the broker fees and to obtain a better rate;
The individual approaching you for a mortgage may not have had his situation assessed professionally and may be missing less expensive options available to her/him in the mortgage market.
There is NO benefit for for either party to deal directly with an individual trying to borrow your money.
Be informed! The person who comes to you directly is saving; you are at risk -- and, viceversa.
Are investment loans risky?
Most investments, including mortgages, are not without risk. We subscribe to the "Know Your Borrower" philosophy, providing you with full information on the borrower.
We'll prepare all required documents and confirm all parties have signed the required paper work.
Did you know residential investment mortgages qualify as RRSP?
---
Here's how this works:
You use the available cash in your Self-Directed Registered RRSP Account to advance an investment mortgage to another individual, a Borrower. 
The Borrower makes mortgage payments back to your RRSP account and the mortgage becomes an asset in your RRSP Account.
This asset in a self-directed registered account is a good option when you consider that withholding taxes are not charged for the money you advance – everything stays under the shelter of a self-directed account.
RRSP contribution room is unaffected by incoming mortgage payments.
We negotiate interest-only or principal plus interest payments between you and the borrower. 
See how private money placed into second mortgages helps the borrowers improve their cash flow and get back on track while giving private investors a generous return on their investment.
---
Marie Copeland and Axcess Mortgage and Loans Financing acts solely in the capacity of arranging mortgages – we are not the administrators of self-directed accounts. Investors should always acquire the necessary information to make informed decisions. In every case, investors should obtain information on the investment and the borrower and be aware of the short and long term responsibilities and/or obligations on the part of the borrower. As with most investments, an investment mortgage asset in a self-directed registered account is not without risk. While we provide you with information on the borrower, the final responsibility is yours to do your due diligence.
---
Return to Mortgage Help
› from Investment Mortgages

Tell others
Thank you for visiting investment mortgages. Please visit my mortgage resource site often and help me spread the word using the comments and buttons below.