Marriage Separation Mortgage
---
How to qualify for a mortgage - What will happen to my house ?




905.537.8815 FSCO No. 10420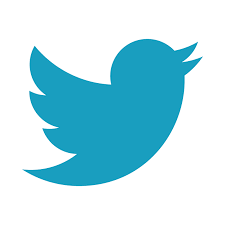 MarieCopeland @AxcessMortgage

Marriage separation mortgage to 95% of home value


Marriage separation is without a doubt one of the most stressful family struggles. It usually involves a division of assets including the family home.
These are difficult hurdles to get through before couples can get on with their lives.
About spousal buyout home loans.
What will happen to my house, is likely a big question each separating spouse is considering.
But, there is a marriage separation mortgage up to 95% of home value to help families resolve this problem.
Photo contributed by Deborah Barfknecht, Family Lawyer
cmhc spousal buy out to 95%
In recent years, Canadian Government made changes to CMHC insured home loans to assist separating spouses with refinancing home mortgage. The change is a spousal separation mortgage. It allows the separating spouse staying in the house to refinance home mortgage to 95% and buy out the one leaving the family home.
How to qualify for a mortgage to buy out my spouse
Credit reports and scores needed for a spousal buyout mortgage.
You will need an acceptable credit score. Depending on the strength of your overall application, you maybe able to get approved with as low as 620 credit score. This depends on what is keeping your score this low. The insurers will look for at least two trade lines over $1,500 credit limit that have been opened for a minimum of two years. And, no late payments in the past two years.

Spousal Separation Mortgage Questions? I will get back to you within 24 hours
Income needed to qualify for the spousal separation mortgage up to 95%.
Although you are refinancing home mortgage, technically you are buying your home all over again, this time on your own financial strength.
You'll need sufficient income to qualify for your new mortgage amount. This means, your income and expenses are evaluated to meet the lender's debt service ratio requirements. If your income is salaried and you are past the three month probationary period, then your current gross income can be used to qualify.
Is your income hourly or you have overtime or bonus income? Earnings on your two most recent years CCRA Notice of Assessment will be averaged to come up with the amount that will be used to qualify.
Low credit score mortgage as a spousal separation mortgage
You won't qualify for a marriage separation mortgage at 95% of value if you have credit problems. You'll need a low credit score mortgage strategy.
There are some options to help you. For example, you may qualify for alternative mortgage financing up to 85% of home value.
Each situation is unique and needs it's own mortgage strategy. But, there are some low credit score mortgage options.
If you need self employed home loans, alternative mortgage financing can help you. Sometimes the use of private mortgage lenders makes sense as private lenders can be more creative and flexible.
As a home mortgage company we love helping clients rebuild financially. You'll get the best mortgage strategy that fits your personal circumstances -- and, expert and confidential home mortgage help. I promise.
Marie Copeland, FSU, Mortgage Broker.
To top of marriage separation mortgage
Can you afford to miss out on your best chance to rebuild financially? No one can. 
Let's get you the correct marriage separation mortgage strategy.
Call 905.308.8063, or


Questions? Email for home mortgage help
*Lenders change their products and interest rates without notice.

Banks and "A" Lenders pay us for your service. EXCEPT bad credit mortgages, some self employed mortgages, private mortgages or multi-use and commercial loans - broker fees are payable by clients.

Back to Residential Home Mortgage Help
› from Marriage Separation Mortgage