personal injury loans {home equity mortgage}
---
how to survive lengthy car accident lawsuits without going broke


905.537.8815
Axcess Mortgage and Loans Financing Co. Ltd. FSRAO No.10420
COVID-19 SERVICE: STAY SAFE - at Axcess Mortgage and Loans Financing Ltd. Co. we take this emergency seriously, while providing you with dedicated service. Our mortgage approvals are easy.  Apply on line for your mortgage in Hamilton or throughout Ontario. Documents and signatures can be handled electronically and by email from the comfort of your home, keeping you safe. 
auto accident personal injuries and litigation financing
Yes, you can get personal injury loans when you've been hurt in accident, provided you have enough equity in your home. Car accidents lawsuits can be lengthy and financially and emotionally draining. It can take years before your whiplash lawyer or a team of motor vehicle lawyers manage to get you even a mediocre settlement. 
Your motor vehicle accident attorneys will promise you huge settlements. They will tie you up with offers of no upfront fees just a percentage of your settlement - this comes off the top of the amount settled, which may not be as big as you've been led to believe.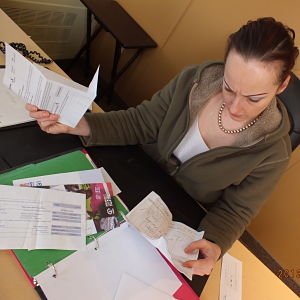 Personal injury loans can help you survive lengthy car accident lawsuits.
Insurance companies will put you through medical assessments and surveillance in their effort to cut off your benefits and discredit you. You get victimized over and over again by the entire process. Your motor vehicle accident lawyers will rebuttal by sending you for numerous costly medical and other assessments of their own, creating voluminous expert reports. All these costs will be paid upfront from your settlement before you see a penny. 

Years later when your case finally settles for much less than you had hoped, your lawyers and numerous experts get paid first with not much left over for you. You may even end up feeling that everyone else but you made money on your back.
In the meantime, you're struggling, trying to keep up with your mortgage payments and living on your credit cards to survive.
Before you know, you're in debt over your head and your credit is damaged. Sound familiar? I know this story too well!
personal injury loans using your home equity
If you've been hurt in accident but have equity in your home you can prevent the damage and survive the lengthy car accident lawsuits without going broke.
If you act fast while your credit is intact, you may still qualify for low cost personal injury loans by refinancing your home at best interest rates. This will give you a financial back-up to withstand the lengthy complications of car accident lawsuits.
If you end up with some settlement money, you can pay off these added debts without suffering serious financial setbacks and damage.
Getting personal injury loans when your credit is damaged
Motor vehicle injuries and lengthy car accident lawsuits are draining and destructive. Too often clients contact me for mortgage help when their situation has already become desperate.
But even then, there may be help available to you provided there is equity in your home and you have some kind of income stream. Or, you may have a strong co-signor or access to another property that can be used for additional equity.
If you're no longer bankable because you're hurt in accident and suing for injuries, we have private lenders who may help when everyone else said NO. We even have private mortgage lenders who will add the mortgage payments to your mortgage balance to give you enough breathing room until you get back on your feet.
If your financial situation is getting desperate, don't delay and get mortgage help -- read my article below about a Hamilton woman getting a fresh start after auto accident personal injury trauma.
Marie Copeland, FSU Hamilton Ontario Mortgage Broker


Top Stories
---
Interest only home mortgage helps a Hamilton woman get back on her feet after suffering motor vehicle injuries.
How to refinance home mortgage to raise money to help you survive lengthy car accident lawsuits.
Private consolidation loans to help you when you're suing for injuries.
Private hard money loans can be a good short term option when your situation has become desperate and you need financial help.
Yes, there are refinance home mortgage bad credit options that your motor vehicle attorneys may not be aware of. 

Help your friends needing personal injury loans
Thank you for reading about personal injury loans. Please use the social media buttons provided to share with family or friends who may need auto accident personal injury mortgage help.
Call 905.308.8063 for mortgage help if you're hurt in accident and suing for injuries, or

Banks and "A" Lenders pay us for your service. EXCEPT bad credit mortgages, some self employed mortgages, private mortgages or multi-use and commercial loans - broker fees are payable by clients. 

*Lenders change their products and interest rates without notice.
Return to Refinance Home Equity Mortgage
› from Personal Injury Loans