Second Mortgage Info To Get You Money Fast
---
Cash out tax free equity in your home and get money fast with second mortgages hamilton


905.537.8815 FSCO No. 10420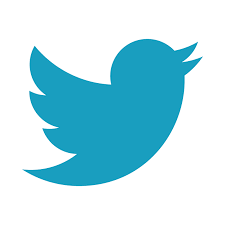 MarieCopeland @AxcessMortgage
2nd mortgages for the credit challenged
Second mortgage info to give you a fresh start. Private mortgage lenders help can get you the money you need fast. If you have income or credit problems your best debt consolidation loans will come from private mortgage lenders who can be more flexible. They offer interest only home loans such as first mortgages or interest only 2nd mortgage Hamilton and throughout Ontario to help you end credit card debt.
2nd mortgages Ontario
Our private lenders in Ontario Canada provide money fast even if you have bad credit. Whether you're looking for second mortgages Burlington to Oakvile and Toronto, Niagara and beyond, you have come to the right place.
how to get a second mortgage with bad credit?
Reader sends us a second mortgage info request:  can I get a second mortgage after a year in proposal ? This is a dual question but here you go:
Yes, private bad credit lenders offer second mortgage loans for people with bad credit.
If you have been discharged from a consumer proposal and you have equity in your home, the short answer is YES. Private mortgage lenders -- second mortgage lenders look at your income to make sure you can make mortgage payments, quality of the area and your home, value of the property, how much equity is available now and how much equity will be left over once the second mortgage is in place.
Private 2nd mortgage while in proposal in Ontario
If you are still in a consumer proposal but you have enough equity in your home, have a good job and able to carry the monthly payments on your first and second mortgage, then it depends on your consumer proposal trustee as well as the private lenders.
If the Trustee has an interest in your property, then provided there is enough equity and income as described above, the private lender will pay off the outstanding consumer proposal debt first and you get the leftover money after fees.
If your Trustee confirms in writing that they have no interest in your home, then the lender may give you a second private mortgage leaving the consumer proposal in place. Again, enough equity will be needed and you must be able to make payments on the first and second mortgage lenders financing. So, yes it is possible to get a 2nd mortgage while in proposal in Ontario.
Sometimes if there is lots of equity in your home and there is a good exit strategy down the road, the private mortgage lender may agree to add the monthly payments to the mortgage amount.
In the nutshell, yes you can get a second mortgage after a year in proposal from second mortgage lenders and 2nd mortgage while in proposal in Ontario.
2nd mortgages and secured credit card to repair credit
Private first mortgages and 2nd mortgages Ontario for the credit challenged are a good short term finance option to end credit card debt and improving your credit score. Once your credit is repaired, you'll qualify for lower interest rate residential mortgages.
While you're fixing your cash flow add a secured credit card -- secured visa reports your file to the credit bureau on a monthly basis and your good credit history begins. You can get a secured visa application using the link at the bottom of the page. 
Second mortgage info -- where private lenders can be useful
Private 2nd mortgage lenders Ontario Canada are a powerful source of money -- they can be more creative and flexible than institutional lenders. 
How can "second mortgage" help:
Debt consolidation help to reduce debt

Second mortgages Hamilton for home renovations

Financing a Car

Major Investments

Second properties like a Cottage or Rental property

Cars, boats & RVs

University education

Outstanding taxes to Revenue Canada

...and many more!
Here is more private second mortgage info:
This money carries higher interest rates than 1st mortgages.
Private second mortgage lender steps up to help.
Even a most serious situation can be turned around using mortgages with bad credit. More second mortgage info -- see a link below to my interest only home loans story and see how an Interest only 2nd mortgage, private mortgage lenders, consumer proposal mortgage and secured visa strategy helps a woman rebuild after a car accident. This lady's story is inspiring!
When should you consider private second mortgages?
2nd mortgage Hamilton can be your ideal option when:
the cost of refinancing the first mortgage is greater than the cost of putting a secondary financing in place.
you have a long term low interest rate on the first mortgage that will end up being higher after refinancing.
you have a down turn in your credit report score range that will increase the rate of interest on your new mortgage if it was refinanced.
you have a short term financing need that is going to be paid off relatively quickly or you can match the alternative mortgage financing repayment to your 1st mortgage repayment time line.
you need bad credit debt help to take equity out using private lending as a lump sum consumer proposal mortgage or a Bankruptcy.
Private money lenders
Private mortgage lenders go beyond the banks.
In the 2nd mortgage Hamilton residential mortgage market, private mortgage lenders fund a large number of seconds. This is due to the strength of the underlying security and lack of bank financing for people with poor or bad credit.
Are second mortgage home loans suitable for you ?
Are second mortgage lenders Ontario Canada a best solution in your situation? Why not call me for a free assessment of your options. If second mortgages and private money lenders make the most sense, then I'll get you set up with a financing plan that best meets your needs. At the same time we'll take a look how to improve your credit. 
Marie Copeland FSU, Private Mortgage Hamilton Ontario, Private Mortgage Lenders For Bad Credit Burlington
Top Stories
---
Interest only home mortgage + consumer proposal mortgage and secured visa gives a woman a fresh start.
Get your secured credit card application and climb to top of credit report score range.
Private mortgage lenders say YES when everyone else says NO.
Second mortgages and secured credit card is the best way to repair credit. Ask me for a private home loan Hamilton strategy ideal for you.
Call 905.537.8815 for second mortgage info, or


Questions? Email for home mortgage help
*Lenders change their products and interest rates without notice.

Banks and "A" Lenders pay us for your service. EXCEPT bad credit mortgages, some self employed mortgages, private mortgages or multi-use and commercial loans - broker fees are payable by clients.

Spread the second mortgage info word

Thank you for visiting and come back often. Help me spread the word about second mortgage info to you family and friends. They too may be able to get money fast using tax free equity in their home. Use the social media comments box and easy to use button to share.
Visit here for more details about private bad credit lenders
› from Second Mortgage Info