Contact Randy Dadswell
Mortgage Agent, serving Hamilton, Burlington and area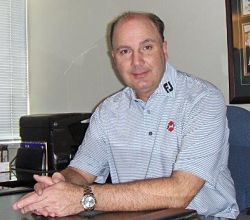 Direct line: (905) 870-9691
Email:  dadswellr@bell.net
FSCO No. M08003643
Contact Randy Dadswell using the form below. I will respond within 24 hours. There is nothing for you to do just provide the documents needed - I will do all the work. It's fast and easy.
Tell me how I can help you using the list of topics below as your guideline. This will enable me to assess your needs and give you a best possible mortgage loan solution.

Submit application to Randy Dadswell
Tell me where you work and how long?

Are you salaried, hourly or commission?

What is your annual income?

If self-employed, how long?

Is your business registered/incorporated -- how long?

Tell me about your credit.

Are you buying or refinancing?
Is this your principal home or a rental property?

What is the value of the home you're buying or refinancing?

What is your home address if refinancing?

If refinancing, how much is still owing on your mortgage?

Who is your current lender?

When is your mortgage up for renewal?
Randy Dadswell, a Mortgage Agent with Axcess Mortgage and Loans Financing Co. Ltd., will structure your financing requirements to meet your lifestyle needs and goals.  He has over 28 years experience in the Financial Services Industry.  With Randy, you can expect an enjoyable experience that is hassle free.  Randy will treat you and the process in a professional manner and with respect.  First time or seasoned Mortgage Applicants can rely on his integrity and creativity for a tailored smooth mortgage transaction.

Share with others - your referral is appreciated
Please visit often and contact Randy Dadswell using the form above. Use the easy buttons at the bottom of this page to share with your friends.
*Lenders change their products and interest rates regularly and without notice. Check with us for updates.

Banks and AAA lenders pay us for your service. Some alternative mortgage financing and all private mortgage lending broker fees are payable by clients.