Rental Property Mortgage Loans
---
Residential rental property loans for budding real estate tycoon




905.537.8815 FSCO No. 10420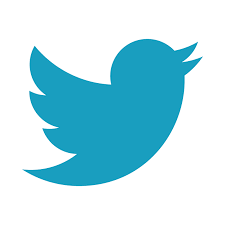 MarieCopeland @AxcessMortgage
Rental property mortgage loans for any budding real estate tycoon -- if this is you, we have good news. Our broker channel lenders offer excellent income property financing if you are an "A" applicant. You can get income property loans for up to five rental units, under lenders' residential rental program. 
What does this mean for you ?  

You're a fit for "A" residential rental property mortgage if you have good credit and enough combined rental with your personal income to cover the mortgage and property expenses meeting the income and debt service ratios required under this financing. You can own up to 4 rental units to qualify for this mortgage.
You can buy a rental property with 20% down. Rental property mortgage refinance is available up to 80% of value. You'll even get 30 year amortization to keep your payments low and best interest rates at the time of application. 
residential multi-unit rental apartments
Canada Mortgage and Housing Corporation offers residential investment property financing insurance to buy a residential multi unit apartment building with as little as 15% down depending on your overall application. Your mortgage amount depends on the size, number of units, income, property condition and area.

Insured renovations multi-unit income property loans are available for the greater of 85% of "as is" value or 75% of "as improved" value.
Not every rental property mortgage loan is the same
Every situation is unique and varies from good to bad credit, whether or not you have enough proven income to qualify or if you're self employed and can't prove income on your tax returns.
Every income property as well as your credit is evaluated on individual basis. Even if you have credit problems or your circumstances are a little "out of the box" we have alternative lenders that offer investment property financing, at a bit higher interest rate.
But if the property you are buying or refinancing is rural with a well and septic tank, the maximum you are likely to get is 65% of property value. If you can't come up with your own 35% down payment then you can get private mortgage lenders help to top off the difference.
In this situation, private mortgage lenders will likely give a private second mortgage up to 80% of value. But, if your credit is somewhat justifiable and your income stable, they may go higher.
And what if you are a self employed no proof of income borrower?
We have income property loans for you too. In your situation, you may still be able to buy or refinance your rental property up to 80%. In your case, the lender will likely want to see your business bank statements showing income deposits -- these are combined with rental income to qualify.
These are general guidelines and each investment property mortgage needs to be assessed to make sure it is a good fit for you -- if you're searching for best mortgage help, I look forward to speaking with you.
Marie Copeland FSU, Mortgage Broker
Subscribe to Mortgage Strategy News and get a FREE Credit Score User Guide

Top Stories
---
Private mortgage lenders can be good alternative financing.
Private second mortgage can be used as a top-up behind the first.
Investment property mortgage for rental properties can be fall under lenders' residential rental portfolio under 4 units.
Call 905.537.8815, or


Questions? Email for home mortgage help
*Lenders change their products and interest rates without notice.

Banks and "A" Lenders pay us for your service. EXCEPT bad credit mortgages, some self employed mortgages, private mortgages or multi-use and commercial loans - broker fees are payable by clients.

Share with those who need income property loans
---
Thank you for reading about rental property mortgage. Please come back and visit often as we're always updating information on this website. The social media buttons provided make sharing of this information easy.
Home to Axcess Mortgage and Loans Financing
› from Rental Property Mortgage