Private Mortgage Lenders in Hamilton, Burlington, GTA
---
905.537.8815
Axcess Mortgage and Loans Financing Co. Ltd. FSRAO No.10420



Private mortgage lenders Ontario bad credit say YES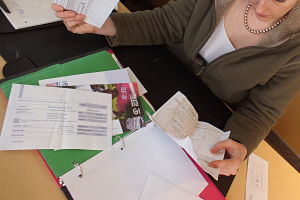 Credit problems help from private lenders Ontario.
Private mortgage lenders Hamilton and Ontario for bad credit are a powerful source of short term money for getting a first private mortgage or a second mortgage when you need to resolve a serious problem.
Reader says -- I have bad credit and need a broker to consolidate my bills Hamilton area -- consolidation loans for bad credit are a specialty for private lenders if you have enough equity in your home. We'll get you debt help for bad credit with top consolidation loans to eliminate credit card debts.
We have private lenders serving urban areas of Hamilton, Stoney Creek, Grimsby, Welland, St. Catherines, Port Erie, Port Colborne, Niagara to Binbrook, Ancaster, Dundas, Waterdown, Burlington, Milton, Oakville to Toronto GTA. 

Why private lenders?
If you don't fit bank or a mortgage company lending, a private money lender and hard money mortgage is your best short term solution. Private mortgage lenders for bad credit money fill a huge void in the mortgage market place. And with this type of interest only mortgage in Canada, you get low monthly payments until you can rebuild financially.
Getting private mortgages in Ontario is one of the best ways to rebuild financially when you have money problems.

become debt free with help from private money lenders
When you need bad credit help and the banks say NO -- you can turn to our private lenders for bad credit to get you a first private home loan or second mortgage. 

We'll get you bad debt help from private mortgage lenders Ontario for urban centers larger than 100,000 population and property values over $300,000.
Here are few examples how alternative mortgage financing using a private lender first or interest only 2nd mortgage can be a good short term fix:
Private mortgage lenders 2nd mortgage debt consolidation help.


consolidate expensive credit into one low monthly payment. Get consolidation credit debt help to end credit card debt for good credit and private consolidation loans for bad credit. You consolidate all your bills into one;

home improvement refinance using private home loans Hamilton and throughout Ontario gets you money fast for home renovations;

buy a rental property or to top up an existing first investment property mortgage, 

hard money mortgage from private lenders to clear CRA tax arrears or property arrears,

raise funds for a lump settlement if you need a consumer proposal mortgage, and more.
In Canada, even if you have filed a Consumer Proposal or just out of Bankruptcy, we can help you improve credit score enough to secure financing and help from private money lenders Ontario.
Alternative mortgage financing can be more flexible, creative and fast.

Even if you have bad credit, private money lenders will still lend you money as long as you have a job and equity in your home. If you're short on equity but have another property or a family member can put up equity in their home, interest only second mortgage loans can be placed over both properties to get you the amount of money needed. 
Each situation is unique and we need to assess your application -- but, 2nd mortgage lenders Ontario can help.
With government changes institutional lenders are more rigid
As an example, most institutional lenders will not lend you money on your home in the name of a Corporation, as this does not fit their residential loan policies.  Even if it's an AAA residential property, they will only consider the loan through their commercial division -- and, with frustrating qualifying requirements. Private lenders are a good option for this type of investment property financing. 
Private mortgage lending is also used for construction projects, quick closings for investment property purchase, commercial property financing or building types not supported by the banks, etc. 
Private mortgage lenders have grown in numbers over the years as real estate lending is viewed to be more secure and lucrative than stock market investing. Individuals with available capital reserves, especially older investors, want to hold shorter positions or turn their money over more frequently, making them a good fit for private mortgages. 
But, they are very specific to location or real estate and application type. 
If you have equity in your home, private mortgage lenders say YES when everyone else said NO.
Rates and fees are higher than financial institutions –- they are dependent on the risk and the difficulty of the financial proposal. While more expensive, private lenders short term loans are ideal to resolve a serious problem giving you a chance to rebuild financially.
Once the issue has been resolved, we'll review your new situation and recommend refinancing options that are based upon your new circumstances.  
Marie Copeland FSU, Hamilton Mortgage Loans, Private Lenders For Bad Credit, Private Consolidation Loans
If your financial situation has become serious, don't delay.
Let's resolve it together.
Call 905-537-8815 for private mortgage lenders help, or


Banks and "A" Lenders pay us for your service. EXCEPT bad credit mortgages, some self employed mortgages, private mortgages or multi-use and commercial loans - broker fees are payable by clients. 

*Lenders change their products and interest rates without notice.
Share private mortgage lenders Hamilton help
---
Thank you for your interest in private mortgage lenders. Please come back and visit often. Share this information with your friends using the social media buttons.
Return to Private Lenders for tips on getting a fresh start
› from Private Mortgage Lenders