Welcome to Axcess Mortgage
Marie Copeland is a Mortgage Broker in Hamilton serving Ontario Since 2000


Promise and Concern...

 Your Home Equity Mortgage Loan Options Can Save You Money Or Cost You Money

Marie Copeland and Axcess Mortgage and Loans Financing Co. Ltd. helps clients with ALL home loans Hamilton and Ontario wide.

What mortgage can I get?


From banks, mortgage companies, alternative mortgage lenders to private mortgage lenders, you'll get custom fit help choosing a mortgage that is right for you.

Our site speaks to both, borrowers with good credit and income and those left out due to their unique complications. We work in your best interest regardless of your situation.

You are in the right place if you're frustrated wasting your time going from bank to bank shopping for a mortgage just to be turned down. Why mortgage broker vs bank? We could be your perfect answer.


Yes. We work with banks too.

Yes. We too are frustrated that banks only want you if you have good credit and solid income history on your CRA tax returns. Often, this is not a reality for small business owners or people with credit problems.


Traditional banks have no appetite for alternative mortgage financing. That is why home equity mortgage loans are handled through a private mortgage broker in Canada with access to non-bank lenders.

Homeowners love saving money
How the NO mortgage payment for 12 months interest only second mortgage private real estate loans save money on mortgage payments. 


And, you get it all in one place!
Whether you need mortgage loans to buy a home, refinancing a home mortgage, home loans for self employed, mortgages for people with bad credit or private real estate loans, you deserve an expert assessment presenting your mortgage application correctly to the right lender.
We've been giving Ontario a financial edge since 2000 including the GTA, Oakville, Bulington, Stoney Creek, Grimsby, St Catharines, Niagara, Ancaster or Brantford corridor to Kitchener Waterloo.
I'm Passionate About Giving You Best Mortgage Loan Help. 
You Are Never Alone
You won't be disappointed with my broad expertise giving you access to common sense mortgage solutions from best lenders.
Knowledge plus over 20 years of experience counts. Let me quickly assess and fine tune your information and send it to the right lender for a fast approval. Marie Copeland, mortgage broker in Hamilton serving Ontario from my home town. 

You'll get Home mortgage loan information to make a right decision
New mortgage features and options are being introduced every day and we bring them to you. You are too busy with family and work to try and figure out how to qualify for mortgage. Let me answer your mortgage questions and help choosing a mortgage that is right for you.
What mortgage can I afford?
There is no need for you to struggle through volumes of details, trying to understand all the mundane requirements - different offers, rates and terms.
You need a knowledgeable private mortgage broker, passionate about working for you not the big banks, helping you achieve your real estate financing dreams.
That's where I come in to get you approved...
Which mortgage is best for me?.. 
Don't Worry We Have You Covered
Home equity loans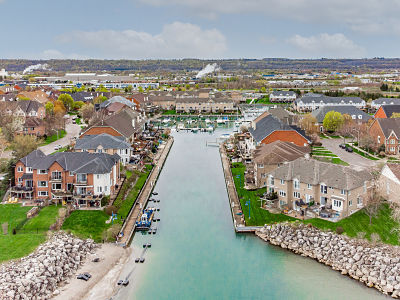 Banks turned you down for a mortgage? Read this home mortgage loan information how to qualify for mortgage when banks turn you down.
credit problems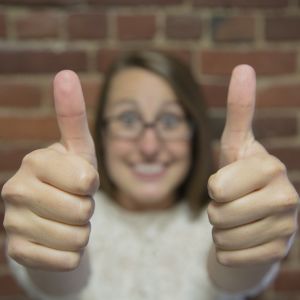 Credit too low? Qualify for mortgage in Hamilton or Ontario wide to buy a house, a swanky condo or to refinance home mortgage with bad credit.
for the self-employed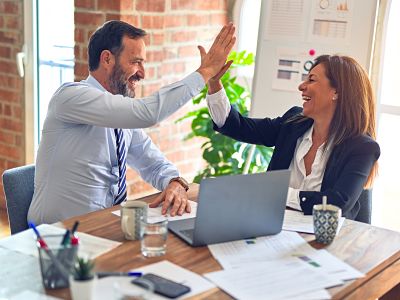 Need help with no proof of income loans for self employed? Get options for mortgage without tax returns Canada that's a fit for small business owners.
Have mortgage questions for Marie Copeland about debt consolidation home equity loans? Call me at 905-537-8815 to get credit card debt relief when you have bad credit and everyone said NO.

Why mortgage broker vs bank

Mortgage brokers give you fast mortgage help saving you time and money!
Many of our clients have been turned down for a mortgage by the banks they have dealt with for years before they came to us and got approved. That's because some of the best financing today is funded by non-bank lenders, through licensed mortgage brokers like me, Marie Copeland, mortgage brokers in Hamilton Ontario.
Here are few more real life mortgage tips how a mortgage broker in Canada helps:
Should I refinance a home mortgage?
Ellen looking for a mortgage broker Grimsby to help her cash out some tax free home equity. She needs money now and is musing should I refinance a home mortgage? I need money but I don't know how to qualify for mortgages for people with bad credit, she says. Ellen saved money with a bad credit mortgage refinance. She improved her household cashflow and credit score ranking. 
Can I use home loan money for renovations?
Yes
Homeowner searching for mortgage broker Niagara area is checking out home refinance vs home purchase options? We have her covered! With high home prices you too maybe leaning towards improving your home. Click on home renovation financing to see how home equity mortgage loans can be most affordable home repair loans.
How to find private money lenders?
Contact Us
Joe in Stoney Creek, a self employed contractor, reached us by searching for mortgage brokers St Catharines area or mortgage brokers in Hamilton. He needs mortgage help with division of property in divorce involving a matrimonial home. With tough divorce Joe's credit took a hit and he's considering private mortgage lenders options. He got a short-term spousal buyout mortgage from private loan lenders in Ontario.
What is second mortgage to pay off debt?
What is a second mortgage in Burlington and how do I get credit card debt relief... Janet asks. She has equity in her home but her debts are out of control. Harassing creditor calls are unbearable. She already missed 1 mortgage payment and is worried about losing her home if nothing changes. Private bad credit lenders turned out to be a perfect money saving option. Janet got a 1 year pre-paid second mortgage home equity loan saving $2,670 a month. 
Are hard money lenders for home improvement?
Yes
David reached us by searching or hard money lenders Toronto. With work cut backs, he's thinking about downsizing. Mortgage refinance with poor credit is too expensive right now. A 1 year home repair loan from hard money lenders in Toronto turns out to be a better option. If work does not improve the house will be ready for a quick sale. If his credit and income gets better, in a year he'll look at lower home mortgage refinance rate options. Click on getting an interest only second mortgage from private money lenders Toronto area.
Whatever the need I'm here to work for you not the big banks. As a mortgage broker Canada professional, I will answer your mortgage questions and get you home mortgage loan information needed to help you make a right decision. Marie Copeland Hamilton mortgage broker.

We love helping families rebuild financially
One hour with me will make difference in the strength of your application and whether or not your mortgage will be approved.
New telephone  1 (905) 537-8815
The maximum amortization period in Canada is 30 years.
The mortgage financing Hamilton ON Canadian mortgage rules have changed since this video was made. Lenders no longer offer 40 year amortization.
Call Marie Copeland and improve your chances to Qualify for mortgage
Like many of my clients, you'll enjoy fast loans to buy a home or refinancing a home mortgage solutions even if at first your situation appears impossible. We do all the work - all you have to do is to provide us with the documents needed - we will do the rest.
At Axcess Mortgage and Loans Financing getting you help from best alternative mortgage lenders is our thing! You will get the expertise plus access to mortgage products from many lenders to find the right solution just for you, virtually the entire Ontario lending market. It's a promise, Marie Copeland FSU, Mortgage broker in Hamilton.

I Would Love To Hear Your Mortgage Questions !
I would love to hear from you. What would you like me to write about ?
Ask me a mortgage question on any topic on this site and be sure to post a picture or two... I know, how do you come up with mortgage pictures? I am stuck too!
That is why I can't wait to see what you come up with -- how about a photo of your stunning home, a swanky condo, a new kitchen reno, home repair loans magic, a new pool or addition? This site could sure use some reader input.
USE THE FORM BELOW TO SHARE YOUR CONTRIBUTION

Questions & Answers
Ask me your mortgage question! I will respond by posting an answer on this site so that you and others can benefit.

How our mortgage tips website was created...
HOW TO MAKE EXTRA MONEY IN RETIREMENT & FIND A CREATIVE OUTLET
Everyday people are building extraordinary business every day ...
Visit this link and in just 30 minutes you will come away with a solid understanding of what SBI! is, does and can do for you.
Back to top of Marie Copeland mortgage brokers Hamilton.
*Lenders change their products and interest rates regularly and without notice. Check with us for updates.

Banks and AAA lenders pay us for your service. Some alternative mortgage financing and all private mortgage lending broker fees are payable by clients.