Interest Only Home Mortgage 
---
Interest only 2nd mortgage from private mortgage lenders gives woman a fresh start




905.537.8815 FSCO No. 10420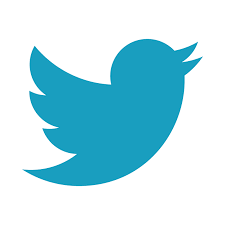 MarieCopeland @AxcessMortgage
Private mortgage lenders Ontario to get back on track financially
Interest only home mortgage loan using private mortgage lenders a consumer proposal strategy and bad credit home loans, turns around a serious situation for a Hamilton woman. 
A car accident robbed her of livelihood - getting a second mortgage


Client falls on hard times after a car accident but second mortgage lenders helped her to rebuild financially.

Unable to work for over 2 years due to her injuries - victimized all over again by insurers - she was forced to use all available credit to provide for her basic needs.

GET A FINANCIAL ASSESSMENT AFTER A CAR ACCIDENT
If it looks that your recovery from your accident may be lengthy and you won't be able to earn income for some time, take quick steps to get mortgage help to assess your financial situation before your credit is destroyed. An interest only mortgage from second mortgage lenders can improve your cash flow.
The legal process to recover costs from an accident is lengthy and damaging - if you have equity in your home, you can get money fast to tie you over until you are able to work or your case is settled. Getting a second mortgage early on in the process can be a good decision.
Interest only home mortgage is definitely your best bet short term
Benefits are many. A first or second interest only home mortgage can end credit card debt and improve your cash flow, or protect your credit, reduce stress and make it easier for you to get back on track financially. 
Second Mortgage Consumer Proposal
Here you have a sad story with a happy ending -- but, the damage could have been prevented with an early financial assessment and an interest only mortgage.
A Hamilton woman suffers a serious car accident which took years to resolve. By the time the client was finally able to return to her $54,000 a year job, her situation looked bleak.
Her total debt was now at $74,000 and she could not keep up with her $2,200 minimum monthly payments. 
These payments did not even make a dent in the debt - barely covering interest and fees.

Creditors were calling constantly, threatening and destroying her credit.

The damage was done - there was no chance that this lady could repay her debt without intervention.
Sound familiar?
Is a mortgage consumer proposal strategy a useful option? It was clear that client would benefit from a consultation with a Bankruptcy Trustee.
A mortgage consumer proposal strategy
Here is what her debt load looked like:
$25,000 Visa @ $750/mo
$11,000 MC @ $330/mo
$19,000 Bank LOC @ $570/mo
$13,000 Department stores @ $390/mo
$6,000 Other loan @ $180/mo
$74,000 total debt at $2,200 a month.
Consumer Proposal Mortgage
Trustee confirmed that if we could get the client a consumer proposal mortgage -- he could settle for one lump sum payment at a fraction of the total debt.

Fortunately, our client had enough equity in her home to get a Consumer Proposal Mortgage -- a second interest only home mortgage from a private mortgage lender. 

This interest only 2nd mortgage would cover the settled debt, lender, broker, legal and trustee fees.
Client's debt consolidation loan payments reduced from $2,200 a month to a manageable $375.
After client received a Discharge she got a secured credit card to re-establish credit.
Once her first mortgage comes up for renewal, we'll consolidate both mortgages into a new first home loan.
Successful outcome with an interest only 2nd mortgage consumer proposal strategy
Debt reduced from $74,000 to $32,000

Monthly payments reduced from $2,200 to $375 per month

A secured credit card will re-establish credit after consumer proposal

After credit is re-established we'll will combine both mortgages into one lower interest rate loan
Client is back on track financially!
Secured credit cards are a must after a Consumer Proposal
Here is your best secured credit card to rebuild credit.
A secured credit card is necessary to build or re-build your credit whether you've had bad credit, consumer proposal or a bankruptcy. Everyone is approved provided you've received your Discharge Certificate.
With the secured credit card you'll get all the benefits of a credit card while rebuilding your credit. Get your secured visa application link on the site map table of contents.
Marie Copeland FSU, Private Mortgage Lenders in Burlington Ontario and Private Mortgages Hamilton
If you need a mortgage consumer proposal strategy then contact me for a FREE assessment. Together, we'll decide if the interest only home mortgage using private mortgage lenders is for you.
Call 905.537.8815, or


Questions? Email for home mortgage help
*Lenders change their products and interest rates without notice.

Banks and "A" Lenders pay us for your service. EXCEPT bad credit mortgages, some self employed mortgages, private mortgages or multi-use and commercial loans - broker fees are payable by clients.

Share with others
---
Thank you for visiting and come back often. Please help me spread the word about interest only home mortgage. Using the comment box and buttons below, share with your Friends.
Visit here for more help with bad credit score mortgage
› from the Interest Only Home Mortgage