How to refinance home mortgage insights
How to Refinance home mortgage, save Money
How to refinance home mortgage Turning problems into action
---
Let me show you how to refinance home mortgage turning problems into mortgage refinance benefits. Here to give you mortgage tips how to pay off mortgage early or how to consolidate debt using tax free home equity. Home equity loan mortgage Hamilton offers options Ontario wide, from bad credit refinancing to... mortgages for self employed refinancing without income verification or... mortgage refinance home improvement solutions.
we achieve more when we work together. getting you best mortgage refinancing hamilton ontario wide
When you don't fit the banks, your best bet are alternative mortgage financing non-bank lenders available through a mortgage refinance broker.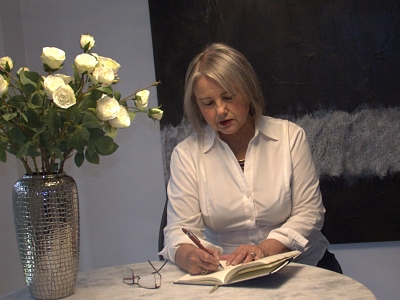 (Our service area includes Stoney Creek, Grimsby, St Catharines, Port Colborne to Niagara, Smithville to Binbrook, Ancaster, Brantford, Guelph, Waterdown, Burlington to Toronto).

Do something Good for yourself by refinancing a home mortgage
Ontario lenders will refinance a home mortgage up to 75%-80% of home value. The home owner loan strategy chosen can make money or cost money. I prefer homeowners making money with mortgage refinancing Hamilton Ontario wide.
Your best home equity loan refinancing strategy is determined during the mortgage applications process. That is why it is important you submit your application with detailed information so that we can give you a best mortgage assessment and options.
Can you refinance a mortgage with bad credit ?
mortgage refinance news
Yes, we offer bad credit refinance loans and numerous refinance mortgage bad credit solutions.
When a refinance mortgage with bad credit application is submitted to lenders, the amount of money and interest rate alternative mortgage lenders will give you depends on many variables, including your credit score ranking. The home mortgage refinancing rates and fees are higher than the banks but, you get common sense mortgage solutions and flexibility with mortgage refinance Canada.
. 

how to refinance mortgage with bad credit, get best mortgage refinance deals
Here is more mortgage refinance news!
First, the alternative mortgage lenders will evaluate if your mortgage refinance applications to determine if in fact it falls into a true refinance mortgage bad credit category and if so, how much money they will give you and at what interest rate.
When your application is for mortgage refinance for self employed, it will get redirected to a lender specializing in refinance with no income verification mortgage for business owners. 
Another consideration with bad credit refinance is the quality of your property and location.
How to refinance home mortgage if your home is on well and septic? The most money the alternative lender will give you is 65% of appraised value. If it is on a larger rural lot the highest value that will be considered is the house with up to 3 acres.
How to refinance home mortgage if your home is in a small town with less than 35,000 population? Some lenders may decline your application and you may need home mortgage help from private money lenders if you don't fit insured financing.
How to become debt free? Meet the debt consolidation home equity loan
Paying credit card debt is a common concern for homeowners needing a refinance mortgage bad credit.
How to refinance mortgage with bad credit? How to become debt free saving hundreds of dollars a month?
Home equity mortgage refinance debt consolidation getting credit card debt relief is by far the most powerful money saving strategy, even with higher alternative home mortgage refinancing rates.
Even if you have credit problems debt consolidation loan bad credit is one of the best ways to pay off debt. Paying credit card debt by consolidating several expensive debts into one lower mortgage payment, saves you hundreds of dollars each month, improving your household cashflow and your credit score.
You literally save up to 50% a month or more by paying credit card debt, money your own pocket, not the creditors.

Home refinance mortgage can be empowering
How to refinance mortgage with bad credit?
As you have guessed, refinancing with bad credit is more difficult. If your credit score ranking falls below 500 even alternative mortgage lenders in Ontario, may feel a bit nervous.
There may be few things we can do to get you approved for refinance home with bad credit, like bringing some else with good credit into the deal or getting a co-signor. Sometimes, if the income is strong, lenders will make an exception and overlook some of the bad credit issues.
Private mortgage lenders in Ontario are also an option. At a glance, private mortgage lenders for bad credit may seem expensive but if you look at the monthly payments, they are comparable to alternative financing. This is because private hard money loans are interest only giving you lower mortgage payments. Private lenders in Ontario are worth considering for this and other reasons.
The home mortgage loan refinance offers important cash flow strategies and investment opportunities – whether working with prime lenders like the banks, mortgage companies or getting an alternative mortgage financing home equity mortgage loan. 
Refinancing home mortgage involves equity take out, where you're using available equity in your home to access money to use for whatever you need. When you have equity in your home and decide on a refinance mortgage bad credit solution, the money you get is tax free.
Visit should I refinance home mortgage bad credit for other home mortgage loan information.
How to refinance home mortgage? Contact Marie Copeland FSU, mortgage broker Hamilton Ontario, your best refinancing home mortgage company.

Share How to refinance home mortgage info

Thank you for visiting and come back often. We're updating our home mortgage loan information regularly so visit often for updates how to refinance home mortgage. Help me spread the word by using the social media tools provided.
*Lenders change their products and interest rates regularly and without notice. Check with us for updates.

Banks and AAA lenders pay us for your service. Some alternative mortgage financing and all private mortgage lending broker fees are payable by clients.