Private Real Estate Loans



---
We're your home mortgage company for private mortgage help


905.537.8815 FSCO No. 10420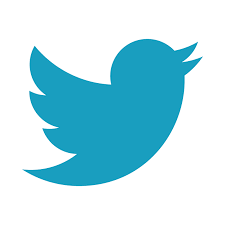 MarieCopeland @AxcessMortgage
YES, there are private real estate loans solutions
Private real estate loans in Canada are a powerful source of money filling a huge void in the mortgage market place. It can be a preferred form of real estate financing when institutional lenders said NO. 
Private mortgage lenders go beyond the banks.
Often I hear frustrated clients tell me their bank turned them down for a mortgage.
Even if you have had a Consumer Proposal or Bankruptcy, we may be able to help you clean up your credit enough to get you financing.
What's a best use of private real estate loans ?
Private consolidation loans is the most common use of private real estate loans;

Bankruptcy or Consumer Proposal Equity take-out to make a lump sum payment to creditors;

Get tax arrears paid;

Top-up a lower 1st mortgage to close a purchase;
What are the characteristics of private mortgages?
1st and 2nd mortgages;

Interest only payments;

Interest rates are higher than conventional financing;

Lender and broker fees apply;

Fast and easy application process;

Fast approval decisions;

You get your tax free money fast to use as you need.
Private mortgages and secured credit card to get back on track

Often, by the time I see clients needing private real estate loans, their credit is so damaged that the creditors have closed all their credit cards. Or, they have cut up their credit cards thinking that will keep them out of trouble.
Unfortunately this can't be further from the truth. Having no revolving credit (credit cards) can be worse than bruised credit. Even if you have other loans, you need a credit card to establish your credit history.
If you don't have an active credit card, you need to get one as soon as possible. Private mortgage and a secured credit card allows you to build a solid credit rating. Many people have been declined by their bank for a credit card -- so, secured visa is your best bet.
And, the best part is that almost everyone is approved. Use this secured credit card link to our secured visa information and application.


So, are private mortgages a right fit for you ?
Let's take a look.
Private mortgage lending in Ontario Canada is a viable source of short term lending. But, it must be the right step for you with a good exit strategy and a plan to get you back on your feet.
Private mortgage lenders focus on the equity and the quality of your home and the area (100,000 population or higher - rural areas up to 65% of property value). If your house and area is marketable and you have enough equity a private lender will likely overlook your bad credit issues. This is provided that the money you're borrowing will resolve your credit problems.
Whether you need to pay off expensive debt, renovate your home or to buy a rental property, you get the money, fast. 
If your financial situation has become serious or you need bad credit debt help, private bad credit lenders will give you the help you need.
It's the easiest and fastest way for you to access tax free equity in your home for the cash you need to use as you see fit.
Marie Copeland, mortgage broker help with your private real estate loans.
Contact me and we'll decide together if private real estate loans are for you.
Call 905.537.8815, or


Questions? Email for home mortgage help
*Lenders change their products and interest rates without notice.

Banks and "A" Lenders pay us for your service. EXCEPT bad credit mortgages, some self employed mortgages, private mortgages or multi-use and commercial loans - broker fees are payable by clients.

Share private mortgage help with others
---
Thank you for your interest in private real estate loans. Please come back and visit often. Share this information with your friends using the social media buttons provided.
Return to Private Bad Credit Lenders for more tips
› from Private Real Estate Loans