Mortgages for self employed business owners
how to get mortgages for self employed
self-employed mortgage no proof of income guide for small business owners
---
New mortgages for self employed small business owner are introduced often. Today, self-employed loans no proof income offer great custom-fit options just for you. We pass this home mortgage loan information to you when assessing your mortgage application, giving you best mortgage tips while we're at it... contact us to discuss no income loans that are right for you.
how a mortgage broker in Ontario can help with no proof of income loans for self employed
You are busy running your business. 


getting you Best 
mortgages for small business owners
 is our business!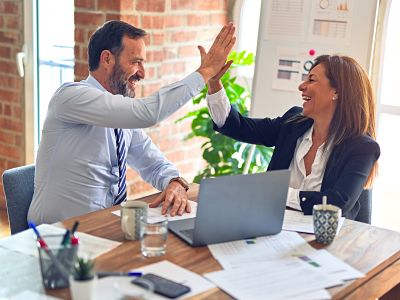 What are my Options for self employed mortgage In ontario 
How do I get a stated income mortgage in Ontario... asks Andy looking for St Catharines mortgage brokers help with a self employed mortgage Niagara Falls area.
When you need a business owner mortgage loan and you don't show enough income on your CRA tax returns, the No proof of income loans self employed lenders are for you.
We understand that as small business owners you have the ability to reduce reported income by expensing items related to your business. But, by reducing income to save on taxes, when the time comes to get a small business owner mortgage, you have reduced the amount of reported income banks demand to qualify for a mortgage for self employed in Ontario.
Thankfully, as our clients' best mortgage broker, we can give them access to various home loans for small business owners including mortgages for self employed with bad credit.
The mortgage lenders for self employed understand your unique situation. They are expert in funding self-employed loans no proof income with some common sense conditions.
I can't prove enough income but I need a mortgage loan... another reader says searching for a best mortgage broker for self employed Hamilton area to help with a no income mortgage Canada.

How to qualify for self-employed mortgage no proof of income? I am here to help.
how do self employed mortgages work
Mortgages for self employed no proof of income loans are for you if your business has a cash component or you write off lots of business expenses to reduce your taxable income. Click on NO income verification loan to read about more about loans for small business owners.
where can i get a no income verification mortgage
Alternative mortgage lenders specialize in mortgages for small business owners. They have varied appetites as to what kind of no proof of income loans self-employed they will fund and what interest rate, lender fee they will charge or how much money they will give you. If your application is a bit weak, small business owner mortgage lender may charge slightly more for the flexibility and the risk they take that banks don't want to deal with, something like this:

A Fort Erie homeowner searches for bad credit loans St Catharine

s or mortgage broker St Catharines and lands on our website. He needs help for homeowners with 

self employed mortgage loans with bad credit. He is a fit for short term (2 years) small business loans for self employed with bad credit. Two years gives him enough time to improve credit score ranking and work towards getting a lower home mortgage refinance rate at the end of the term.
A contractor with low income on his CRA tax returns is turned down by his bank for

debt consolidation mortgage refinance. He is looking for mortgage broker Grimsby area help for homeowners with stated income mortgage in Ontario. He uses his credit cards to grow his business and things are starting to get a bit out of hand. Plus, he has a CRA balance who is chasing him for payment. His credit is good, the business bank account income deposits are strong and he has lots of equity in his home. By using his home equity he can inject a little extra into his growing business, pay off CRA arrears and save hundreds of dollars a month by reducing credit card debt with 

home loans for self employed

 consolidation loans. In my mind, this is an "A client" even though he cannot prove enough income on his tax returns.
Marie Copeland, FSU, Hamilton Mortgage Broker help with self employed mortgage Ontario wide.

Share mortgages for self employed info with friends
Thank you reading about mortgages for self employed the no proof of income loans solutions. Stop by our website often and share mortgages for business owners tips with your family and friends.
*Lenders change their products and interest rates regularly and without notice. Check with us for updates.

Banks and AAA lenders pay us for your service. Some alternative mortgage financing and all private mortgage lending broker fees are payable by clients.