Mortgages for Self Employed
---
905.537.8815
Axcess Mortgage and Loans Financing Co. Ltd. FSRAO No.10420
COVID-19 SERVICE: STAY SAFE - at Axcess Mortgage and Loans Financing Ltd. Co. we take this emergency seriously, while providing you with dedicated service. Our mortgage approvals are easy.  Apply on line for your mortgage in Hamilton or throughout Ontario. Documents and signatures can be handled electronically and by email from the comfort of your home, keeping you safe. 



HELP EVEN IF YOU CAN'T PROVE all INCOME ON YOUR TAX RETURNS




How to get a mortgages for self employed with no proof of income if you're a small business owner?

We know that as small business owners you have the ability to reduce reported income by expensing items related to your business operations. But, by reducing the income to save on taxes you reduce the amount of reported income needed to qualify for mortgage.

Mortgages for self employed are for you if your business has a cash component or you write off lots of business expenses to reduce your taxable income. Fortunately there are custom fit home buyer loans for those unique circumstances of small business owners.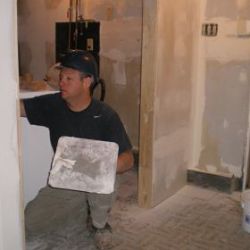 Self employed want to buy a house - Call us for mortgage help.
Understanding mortgages for self employed
Mortgage for self employed in business OVER 2 years:
Can't prove all income but I need a mortgage loan, a reader says.
To fit into best interest rate self employed financing you have to pass two full years in business and your business is registered as a self employed proprietorship, not incorporated. You must have a business bank account, good credit and declare on your tax returns a majority of income needed to qualify.
You've filed your personal taxes for both years and have your tax returns and CRA Notice of assessment. You do not owe taxes to CRA or have proof of payment on any due balances.

Two years averaged CRA personal Notice of Assessment income will be used as a starting point. If you're a little short to qualify, we look at your tax returns to find qualifying expenses to add back and raise your income.
Let's take a look at a small shortfall self employed registered proprietor income verified mortgage (not applicable to corporations):
$51,000 Year 1 - Line 150 on your CCRA Notice of Assessment 
$63,000 Year 2 - Line 150 on your CCRA Notice of Assessment
$114,000 two year total / 2 years = $57,000 your two year average
Let's say we can find taxable items that we can add back that add up to $8,550 -- This gives us $65,550 in total income.
We have lenders that will allow the above formula to qualify for mortgages for self employed. 
If your two year average is not enough to qualify, then we'll move you to alternative mortgage financing option below, at a bit higher interest rates and 20% down to buy or up to 80% of home value to refinance home mortgage.
How to get stated income mortgage ontario for self employed
Let's take a close look at what's available for small business owners who cannot prove enough income on CRA tax returns.

Depending on the quality of your application and property, credit, area and size of municipality, alternative mortgage financing is available at 20% down to buy an owner occupied home. 35% down for rural properties on well and septic systems.
This mortgage is for you even if you're still in the first year of starting your business - past 6 months. You'll need proof of self employment, either business registration or Articles of Incorporation. Plus, few months of business bank account history along with several invoices to be used to support your income needed to qualify.
Good or low credit, we have lenders that understand your situation and offer mortgages for self employed to buy a home or a rental property -- or, to refinance home equity mortgage.
In these situations, the quality of your credit will determine your interest rate and how much money the lender will give you.
The lenders for business owner no income mortgage focus on the quality of the property, location and marketability.
Each situation is unique but let's take a look at the stated income mortgage Ontario for self employed with no proof of income that the broker channel lenders have to offer.
The interest rates on mortgages for self employed no proof of income are a bit higher than bank rates, there are also lender fees about 1% of mortgage amount and you will need a minimum 20% down payment o.a.c. to buy a house, depending on the area and your credit. The down payment can be partially gifted but you must have at least 5% of your own money.
In a nutshell, alternate lenders may give you a mortgage for 65% - 80% of purchase price depending on your situation and the strength of your application and property.
If needed, 2nd mortgages Ontario can be used to top up the first mortgage up to 80% of property value. With an interest only 2nd mortgage you can keep your payments low and give yourself some breathing room. 
As mortgage brokers, we are paid for our service by banks for good credit and good income mortgages. This is not always the case with alternative "B" mortgage lenders and we pass our fees unto clients payable from advance of funds on closing.
Marie Copeland FSU, Hamilton Mortgages and throughout Ontario from Toronto to Niagara areas.

Self employed want to buy a house ?
Or, refinance home equity mortgage?

Call 905.537.8815

Banks and "A" Lenders pay us for your service. EXCEPT bad credit mortgages, some self employed mortgages, private mortgages or multi-use and commercial loans - broker fees are payable by clients. 

*Lenders change their products and interest rates without notice.
Share with your self employed friends who want to buy a home
---
Thank you reading about mortgages for self employed no proof of income. Stop by our website often and share our home buyer loans with your family and friends.
Back to Self Employed Mortgages for other custom fit strategies
› from Mortgages For Self Employed No Proof Of Income