Home loans for self employed -- What's New ?
---
Equity mortgages for new professionals 


905.537.8815 FSCO No. 10420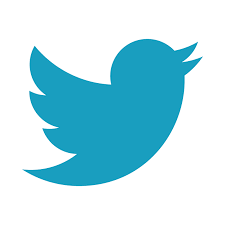 MarieCopeland @AxcessMortgage
home loans for self employed new professionals


We offer home loans for self employed new professionals with strong income potential:  doctors, dentists, lawyers or accountants in business at least 2 years.
home equity mortgage to 80% - self employed down payment Ontario at 20-25% down depending on the application and property plus 1.5% closing costs

no proof of income required through tax returns

up to 35 year amortization

fair credit score, over 580.



Here is how this self employed home loan worked for Diane (not real name), a young family doctor in Burlington, Ontario. She opened her family medicine practice 21/2 years ago. Diane has $220,000 in student loans and a $75,000 private loan to start her medical practice. Unfortunately, in the past she had student loans and credit cards late payments, leaving her credit bruised with FICO score of 596.

Diane has a young child that is being cared for by her husband who postponed his career to help her get her medical practice established. The couple wants to buy a home for their family and contacted us about self employed home loans for new professionals.

Diane was not able to prove sufficient income to qualify through CCRA tax returns. So, we got her a home equity mortgage that suit her family's needs - see the details below:
20-25% down payment depending on the application details and property type and location

no proof of income through tax returns - stated income based on the cash flow of the business

reasonable interest rate even though her credit score was a bit low
35 year amortization with low mortgage payments to give her some breathing room until she pays down those student loans and business start-up costs

proof of 2 years in business through alternative means

equity mortgages at 50% of home value


Self-employed mortgage borrowers with good credit can now get a home equity mortgage loan to buy or refinance at 50% of appraised value, even if they don't show much income.
stated income
recent CCRA Notice of Assessment to confirm no tax arrears owing
competitive interest rates both fixed and variable
up to 35 year amortization to keep your payments lower
We can offer business for self clients several self employed loans no proof of income. The best way to know where you fit, is to contact me about your self-employed mortgage and I will put together a strategy to meet your individual circumstances.
35 year home loan amortization


Lower my mortgage payments you say? No problem! Up to 80% home value and good to fair credit, we'll get you 35 year amortization and low mortgage payments. Ask me if you qualify.
Marie Copeland, FSU, Mortgage Broker Hamilton, Burlington and throughout Ontario
Return to self employed mortgage for more solutions for small business owners
› from Home Loans for Self Employed


Questions? Email for home mortgage help
*Lenders change their products and interest rates without notice.

Banks and "A" Lenders pay us for your service. EXCEPT bad credit mortgages, some self employed mortgages, private mortgages or multi-use and commercial loans - broker fees are payable by clients.