Low credit score mortgage
how Low Credit Score Mortgage goes beyond the banks


Banks turned you down? Yes, you can get low credit score mortgage or bad credit loans Hamilton and ontario wide
---
Getting a low credit score mortgage -- Is there such a thing ? Banks don't want to finance home loans with bad credit or to lend money if you have credit problems, even minor ones. Anything below 600 credit score can be considered too low for bank lending.
Working with mortgage brokers Ontario to get best home loans with bad credit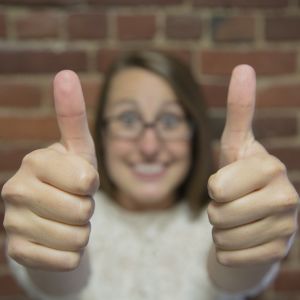 How to get a mortgage in Ontario with bad credit?  Whether you are a Hamilton house buyer, need a home refinance with bad credit or want  debt relief that bad credit consolidation loans Ontario wide offer, bad credit home loans will get the job done.
When the bad credit mortgage lenders Ontario get a low credit score home loans application submitted to them by mortgage brokers in Ontario, first they look at the strength of employment and income. 
Next, they evaluate credit reports and scores to determine your credit worthiness, not just the score. Lenders look at your whole picture to decide whether you're a good or bad credit mortgage risk, how much money they are willing to lend you and at what interest rates, as follows:
The number of active trades you have,
Type of these trades, installment or revolving (loans vs. credit cards),
How long have these trades been open,
Credit limits and how close to the limit are you drawn,
Late payments, two late payments can set you back two years from getting a bank mortgage.
Occasionally, if the mortgage amount vs the home value is low and there are good reasons why the credit score ranking has slipped temporarily, banks or other "A" lenders might consider approving your mortgage, especially if it can be insured.
Clients often go from bank to bank shopping for a mortgage thinking that just because one bank turned them down, another one will not. That is a mistake -- you need a bad credit mortgage lender. All banks have the same credit qualifying guidelines, so if one turned you down, all will. Each bank you go to will pull your credit -- all this shopping around will drive your credit score lower, making it even more difficult for you to even get a decent interest rate low credit score mortgage.

what can a low credit score mortgage do for me ?
A low credit score mortgage is alternative mortgage financing, available through the broker professionals and non bank lenders. In addition to bad credit mortgage clients, this financing is also suitable for:
There are differences between alternative mortgage financing and a bank mortgage.
The interest rate for a bad credit score mortgage is higher than a bank rate. How much higher you ask? Well, that depends on your credit score and your overall financial resume.
The amount of money you will get also depends on the credit score as well as the quality and location of the property. You may get anywhere from 65% - 80% of home value. 
What happens if you're buying a home and can only get 65% from alternative mortgage lenders ?
In some situations, interest only second mortgage lending can make up the difference.
Bringing Experience To Refinance Mortgage Bad Credit Strategies 
Here is other home owner information. You can win by refinancing a home mortgage up to 80% with the help of a bad credit mortgage broker. What about the glass half full you ask when you are paying higher home mortgage refinancing rates on your investment? Lets take a look:

Home improvement mortgage is a common use of a home loan bad credit. Improving your home gives you better home enjoyment and increased property value.
Bad credit refinancing repair loans are more affordable than credit cards. 
You can grow your investment property assets with home equity loans bad credit. By refinancing your home mortgage you get a down payment needed for a loan to purchase rental property.
You may want to start a business or inject some cash into your your existing business.
Home equity loan refinancing gives you tax free cash to buy a new car, pay up property tax or CRA arrears, vacation or a wedding, university tuition or any other reason. While home loan bad credit is at a higher interest rate than traditional banking, it is much cheaper than multiple consumer loan and credit card monthly payments, draining your cash flow. It saves you money.
Marie Copeland FSU, mortgage brokers Ontario bad credit solutions.
The bank turned me down for a mortgage -- sound familiar ?
Many of our clients were turned down by their bank before they came to us and got a mortgage. We love helping good people get a fresh start.
Back to top of low credit score mortgage.
*Lenders change their products and interest rates regularly and without notice. Check with us for updates.

Banks and AAA lenders pay us for your service. Some alternative mortgage financing and all private mortgage lending broker fees are payable by clients.