Best Home Equity Loan 
---
905.537.8815
Axcess Mortgage and Loans Financing Co. Ltd. FSRAO No.10420



best home equity loan - no stress test
2 Best home equity loan solutions: NO STRESS TEST MORTGAGE OR 50% EQUITY at best interest rates ...
for Good credit and stable income borrowers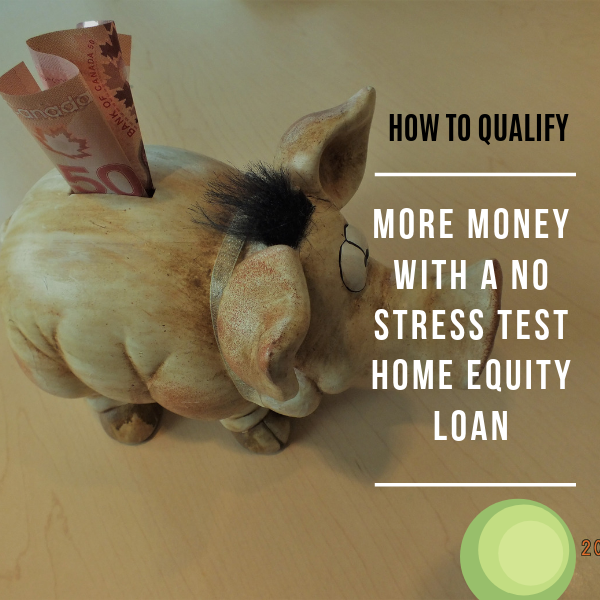 qualify for more money
We have broker channel lenders to get you a NO STRESS TEST equity mortgage at best interest rates, up to 80% of home value - to buy a home - refinance home mortgage - consolidate debt and SAVE.

In January 2018 the Federal Government ruled that banks apply a 2% STRESS TEST to the interest rate you get to qualify for a mortgage. This significantly reduces the amount of mortgage you get, about 20%.
With today's high home values and tightened mortgage rules it is getting increasingly more difficult to qualify for enough money to buy a home. This mortgage is for you if you have a 20% down payment.
Do you want tax free cash for home renovations or eliminate credit card debts -- this is your best refinance home mortgage solution - you lock in low payments and get 20% more money at best interest rates and our top debt consolidation loans.

Your best home equity loan to get most money to end credit card debt

Your best home equity loan to 80% of home value if you have good credit and solid income - salaried or established guaranteed hourly income.



save even if you don't have high income but have strong net worth



Our 2nd best home equity loan is at 50% of appraised value, at market interest rates, is for salaried borrowers with strong net worth and good credit - but, who are  short on in income to qualify for the amount of mortgage needed. 
It's a first class program no proof of income on your tax returns needed. Just proof that you have a full time permanent job.
Suitable for:
Purchase or Refinance home mortgage;

Only principal residence qualifies;

Proof that there are no property or CRA taxes owing.
If you're buying a new home under this mortgage, or refinancing home mortgage, you will need a minimum of 50% down payment from your own resources (not gifted or borrowed) plus other assets to meet the lender's equity requirements. To refinance you will need 50% remaining equity.
How the 50% best home equity loan mortgage works
Your employment must be full time and salaried and you have good credit.
At the date of application you will need to demonstrate that you have sufficient overall assets in a form of savings, cash-able investments or equity in another property --- you will be required to show proof that these assets have been in your ownership for at least 90 days prior to the application.
Your cash-able assets and properties must equal to at least 1.5% of the amount you want to borrow. For example, if you want to borrow $200,000, you need to show $350,000 in cash-able assets (excluding your RRSP's).
You'll get best interest rates and best terms from participating lenders.
That's it – Approved.
Call me for a free consultation. NO risk - NO worries about information errors.
You'll never be left on your own – there is nothing for you to do, we do all the work. You just provide us with the documents needed.
You have nothing to lose - But imagine how much you and your family will benefit!
NB. This mortgage product is offered by only one select lender who reserve the right to change or discontinue this product without notice. Please check with us about availability of this mortgage at the time of your application.
Marie Copeland FSU, Mortgage Brokers Hamilton
Call 905.537.8815 for equity home mortgage help

Banks and "A" Lenders pay us for your service. EXCEPT bad credit mortgages, some self employed mortgages, private mortgages or multi-use and commercial loans - broker fees are payable by clients. 

*Lenders change their products and interest rates without notice.
Get other Residential Home Mortgage Help
› from Best Home Equity Home Loans

Tell a friend it's easy to get this mortgage

---
Thank you for visiting and come back often. Use the easy buttons below to share the best home equity loan information. You can also leave a comment in the comments box.