What are private hard money loans canada
Get private hard money loans hamilton ontario wide
---
how does hard money loan work in real estate
Home equity private hard money loans in Canada are a powerful source of short-term money that fill a huge void in the mortgage market. Numerous good people would struggle for years to get back on their feet financially, without the fast short term help for homeowners using a hard money broker and private mortgages for bad credit.
How to borrow money from private lenders for mortgages
how i saved money on mortgage payments with hard money lenders canada



I could not keep up with 8 different payments each month, credit cards, loans, lines of credit, car loan... now I have 1 lower monthly payment with my new interest only second mortgage 

No more creditor calls thanks to debt help in Hamilton using private mortgage lenders for bad credit

I got debt relief improved my cash flow, rebuilt my credit

Now I save hundreds of dollars each month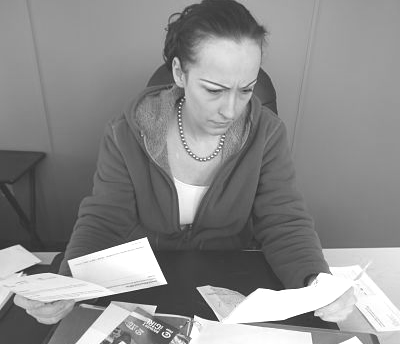 Mortgage broker Hamilton help with hard money loans in Ontario. From Niagara Falls debt relief to Hamilton debt solutions we provide debt help for homeowners in Ontario.
Working with Private mortgage Brokers 
How to access private lenders for bad credit ?
As private mortgage brokers in Hamilton accessing top notch private lenders bad credit is our thing!
We help homeowners with private consolidation loans, second mortgage private lenders money and all kinds of private mortgage lending in Hamilton and Ontario wide.  
Why not let us help you access best private mortgages In Hamilton or wherever you may be in Ontario.
Is it better to get a private mortgage?
Frustrated clients often say "bank turned me down for a mortgage" or "my debt is killing me" There is a reason for this. Banks do not want any risk - contrary to common belief, banks are not here to help you. Their goal is to make large profits at minimal risk. That is why many homeowners prefer the short term private hard money loans solutions using hard money lenders Hamilton all over the Golden Horseshoe.
As a hard money loan broker Hamilton area we know how private hard money loans in Hamilton can be put to work for you Ontario wide. We use hard money lenders in Canada to solve your short term money problem and get you back on track.
bank mortgage vs private mortgage -- is there a comparison?
While at a glance hard money loans for bad credit look much more expensive than a bank mortgage ... but in reality are they? Not if the short term hard money loan in Ontario quickly resolves your money problems and gets you back on your feet financially.
Let us show you how a homeowner searching for a loan for bad credit Burlington saved money with a bad credit mortgage Ontario.
hard money loan in Burlington saves thousands of dollars
How private bad credit lenders help end homeowner's in Burlington debt problems. She saves thousands of dollars using a prepaid interest only second mortgage from private mortgage lenders in Ontario.
how hard money lenders canada work
Private hard money lenders offer 1-year term hard money mortgage loans. With low interest only mortgage payments you get breathing room and time to resolve problems.
Are hard money loans expensive?

A homeowner with home equity says,... my debt is making me sick. Private hard money real estate loans suit those who own a house with equity that can be cashed out to get debt relief Hamilton and Ontario wide.
So, are hard money loans expensive in this situation? I don't think so. Not when you save money on mortgage payments and get back on your feet financially -- the hard money mortgage debt help in Hamilton or in other areas of Ontario more than pays for itself.
Help For Homeowners to stop creditor calls
Interest only second mortgage can cut your monthly costs in half or more, leaving hundreds of dollars a month in your pocket instead of the creditors
How to become debt free? Getting prepaid debt help in Hamilton with NO payments for 12 months is one of the best ways to pay off debt getting debt relief Hamilton area or Ontario wide
Rebuild financially -- using private hard money loans you can end credit card debt, improve your credit score ranking and get lower home mortgage refinancing rates when your term ends
Stress Gone. You get a fresh start!
Stress Gone. Get One Low Monthly Payment. Cash Flow Problems Solved!
Many people experience setbacks in their lives and build up credit card debt with high monthly payments. This seriously hurts their cash flow and quality of life and short term hard money lenders Canada can help. We see clients that carry credit card debt with interest ranging from 23% to 28% and higher. It's difficult for them to continue with even their minimum monthly payments. If they continue as is, they destroy their credit and have very little chance to ever pay off their principal debt.

This is where private lenders Ontario bad credit solutions are a good fit. Private hard money loans are the fastest way to end credit card debt.
We love helping good people get back on their feet financially. When you need private bad credit lenders we'll customize your Hamilton private mortgage, even if you're discharged bankrupt or consumer proposal. You deserve another chance and we have private lenders Ontario for bad credit to help.
Where to find private lenders?

When you need bad credit help, you deserve an expert mortgage assessment to accurately present to the lender your home mortgage loan information.
We are Hamilton mortgage brokers helping homeowners access private lenders help. Private hard money loans are available for first mortgages and second mortgages in Hamilton stretching from Toronto, Oakville to Burlington, Stoney Creek to Grimsby to St Catharines, Welland, Niagara Falls region or Ontario wide.
The best thing to do is to contact me for a mortgage assessment if hard money loans for bad credit are a fit for you.
Marie Copeland FSU, private mortgage brokers Hamilton -- to help with private hard money loans Hamilton and Ontario 
Back to top of private hard money loans and Hamilton mortgages.
*Lenders change their products and interest rates regularly and without notice. Check with us for updates.

Banks and AAA lenders pay us for your service. Some alternative mortgage financing and all private mortgage lending broker fees are payable by clients.