Private Mortgages In Hamilton help for homeowners in Ontario


private mortgages Hamilton
---
Private Mortgages in Canada are a powerful source of money and fill a huge void in the mortgage market. When you need private mortgage loans Hamilton or Ontario, it is best to get a mortgage assessment from a private mortgage broker. We can help.

private lenders for people with bad credit can help
Private mortgages Ontario help for homeowners from our hometown in Hamilton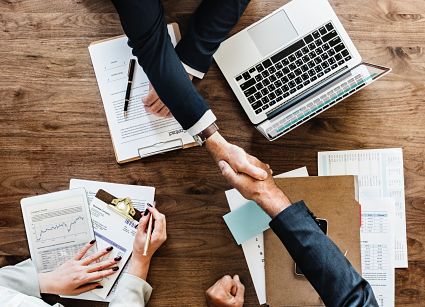 Private mortgages help to rebuild financially.
Private home loan Hamilton can often be a preferred form of real estate financing, ideal when conventional lenders said NO and yes, it's available throughout Ontario.
Hard money real estate loans help for homeowners

Private lenders for bad credit home loans go beyond the banks. So often I hear frustrated clients say -- the bank turned me down for a mortgage.
Even if you have been discharged from a Consumer Proposal or Bankruptcy, we may be able to help you secure financing with private mortgages Hamilton and throughout Ontario.
Here are typical uses for private lenders Ontario
Eliminate credit card debts and lower debt consolidation loan payments by refinancing home mortgage; 
Property tax and CRA arrears paid using private mortgages for bad credit;
Home repair loans for improving your home are ideal use of private mortgage Burlington homeowners confirm;

Buy a car, RV, pay for university with private mortgages Ontario;
Down payment to buy a rental property;
Top-up to Close a purchase;
Bridge Financing.
Characteristics of private mortgages for bad credit:
first and second mortgage loans;
Interest only payments;
Interest rates higher than a bank, mortgage or trust company;
Fast application process;
Quick lending decision;
You get money fast;
Lender and Broker fees apply with private mortgages for bad credit.
are private mortgages a right solution for you? Let's take a look
Private mortgage money in Ontario Canada has over time been a viable fix to short term financial problem. But, it must be the correct home mortgage help for you with a good exit strategy and a plan to get you back on track.
Private mortgage lenders who fund bad credit home loans, focus on the equity and qualify of your home and area. If your home is easily marketable and there is sufficient equity, bad credit can be overlooked by a private lender.  Whether you need to pay off expensive debt, renovate your home or to buy a rental property -- you get the money fast with private mortgages Canada.
Private mortgage lenders in Ontario are a good short term fix for self employed no proof of income borrowers too. Investors also use private lenders for rental property when they can't get other financing.
Tracking The Future Of Private Mortgage Lending
Private money lenders known as private hard money lenders Canada, are the engine of common sense short term financing. Private mortgage loans usually have 1 year terms, up to 3, and interest only payments. This gives you time to resolve your money problems, improve household cash flow, improve credit and rebuild financially. Private mortgage lending offers effective ways to pay off debt, being the most common use of private mortgage loans. This can save you hundreds of dollars a month.
Institutional lenders have become more rigid, unforgiving, risk adverse. Their preferred business are the most secure insured mortgages with excellent credit and stable employment, preferably salaried.
This leaves you out in the cold if you have credit problems, fluctuating income while searching for ways to pay off debt. That's when private lenders Ontario for bad credit tend to shine.
Most institutional lenders will not lend you money on your home in the name of a Corporation, as this does not fit their residential loan policies. Even if it's a prime residential property, they will only consider the loan through their commercial division, with frustrating qualifying requirements. Whether private mortgage Hamilton, private mortgages Burlington, private mortgages St Catharines or wherever in Ontario you reside, are a good option for private lenders in Ontario. 
Why Is Private Mortgage Lending More Expensive Than Banks ?
Clients ask why private mortgage lending is more expensive than banks ... but, is it when everyone else said NO? ... or when the private consolidation loans are used as ways to pay off debt, saving you hundreds of dollars a month or, as a down payment on mortgages for rental properties helping you grow your investment assets, and more?
A private money lender is not insured like the banks, mortgage companies, credit unions or alternative mortgage lenders. If there is default on the mortgage, the private mortgage lenders risk losing some or all of their money. This risk is calculated into the cost of private mortgage lending,
Private hard money lenders keep their money in some kind of security until they lend you money. They calculate their cost of cashing out their existing investment and their tax obligations on that money,
Taxes eat up a big chunk out of private money earnings. The income made on your mortgage is added to the income the private money lender earns on your private mortgage loans and this income is taxed, often at as much as 50%.
Private mortgage lenders for bad credit in Ontario take an uninsured risk and their earnings are taxed at a higher tax bracket.
Marie Copeland FSU, private mortgage broker Hamilton to give you private mortgage help.
Back to top of private mortgages. 
*Lenders change their products and interest rates regularly and without notice. Check with us for updates.

Banks and AAA lenders pay us for your service. Some alternative mortgage financing and all private mortgage lending broker fees are payable by clients.