Credit Identity Theft Tips and Mortgage Fraud
---
905.537.8815
Axcess Mortgage and Loans Financing Co. Ltd. FSRAO No.10420

Get mortgage help. be an informed consumer
Credit identity theft protection procedures must be applied to your loan application process to battle mortgage fraud.

It's a step by step responsibility process you should expect from your mortgage broker Canada professional.
As part of every mortgage application, the professional taking your information: a mortgage broker, agent or a banker, should be applying proper credit identity theft protection measures.
If the process looks too easy, RUN! The individual you are dealing with is either lacking proper knowledge or is not acting responsibly in your best interest.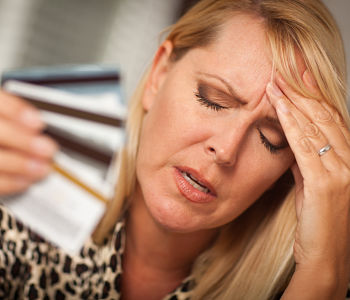 Credit identity theft tips.
Credit identity theft protection tips


Know who you are doing business with
If you are selling or buying a home, use only licensed realtors and mortgage professionals. See about mortgage broker for more information. 
In Ontario, mortgage brokers and agents are governed by the Financial Services Commission of Ontario – see the FSRAO website at http://www.fsco.gov.on.ca to ensure that the broker you are dealing with is in good standing and there are no unresolved consumer complaints against them. You can get information about the realtors from OREA.
Don't allow your credit to be pulled needlessly
Mortgage brokers are required to get proper authorization before they can pull your credit. The best practice is to provide written authorization via a signed and dated Consent Form before your credit is pulled. Online electronic authorization via licensed broker's website is acceptable. You can improve your credit report score range by preventing needless pulling your credit by others without your authorization.
Ask how your documents are handled, filed, stored
Ministry of Finance requires that Brokers retain your mortgage file and all documents for 6 years from the application.
We do not keep any paper documents and files laying around. All your documents are scanned immediately and filed into our secure system electronic cloud storage. The paper files are then shredded for your protection.

For your credit identity theft protection the cloud where your documents and information is stored is managed by our system providers Finastra - a leader in the delivery of secure financial products through their partnership with Canada's major banks and other leading financial institutions.
This makes your sensitive information secure and ensures your identity theft protection.
No documents are left lying around or transferred to an outside storage facility making your data vulnerable to breach of privacy. Everything is handled by a mortgage professional licensed to handle your sensitive information.
Credit identity theft protection steps to stop mortgage fraud 
The promise of easy money in real estate can be hard to resist. So, protect yourself and never accept money, guarantee a loan for anyone or add your name to a mortgage unless you fully intend to buy the property. If you allow your personal information to be used for a mortgage that is not for you, you can be responsible for the entire debt when the property is sold or the mortgage goes into default.
Examine the history of the property you are buying and have it inspected and appraised. Do a land title search.
Check out who, other than the seller has an interest in the property and how their interest will be discharged.
Make sure that all real estate deposits are held "n Trust either with the seller's realtor or lawyer.
Get independent legal advice.
Look out if anyone offers you easy money in real estate. Run. If the deal sounds too good to be true, it probably is.
Never give out your personal information until you know who you are dealing with and you know how this information will be used. Check out the individual first if you are dealing over the phone or on the internet.
Never provide credit card details, banking log-in or passwords or other sensitive information – these are NOT needed to obtain a mortgage.
Review your banking or investment statement regularly to ensure there are no errors or inconsistencies.
Check your credit regularly

Contact the credit bureau if you've been compromised
If your identity has been compromised, in Canada you can contact the two credit agencies: Equifax Canada and TransUnion at www.transunion.ca  
Register an identity theft alert on your credit file. This way, whenever there is a credit application in your name, creditors will call you to ensure it's not a fraudulent transaction. This stays on your credit file for 5 years.
So here you go! Were credit identity theft protection measures met when you applied for your mortgage?  If not, you should reconsider your mortgage and loans business relationships.
Follow this link to Marie Copeland, Hamilton Mortgage Broker.
Call 905-537-8815 for mortgage help

Banks and "A" Lenders pay us for your service. EXCEPT bad credit mortgages, some self employed mortgages, private mortgages or multi-use and commercial loans - broker fees are payable by clients. 

*Lenders change their products and interest rates without notice.
Return to Credit Reports and Score
› from Credit Identity Theft
Share best identity theft protection information with friends
---
Thank you for reading credit identity theft article. Share this important information with family and friends using the social media buttons provided.