find mortgage broker hamilton {we serve ontario}
---



find mortgage broker on our team that you would like to work with:




Banks and "A" Lenders pay us for your residential business - EXCEPT bad credit mortgages, self employed alternative mortgages from "B Lenders", private mortgages or multi-use and commercial loan broker fees which are payable to us by clients.


How to get best Canadian mortgage rates? Our clients get them - click here to see how.
You've come to a right place to find mortgage broker or mortgage agent to buy or refinance a property in Ontario Canada.

Good or bad credit, you get home mortgage help and fast mortgage approvals whether you're a first time home buyer or are searching for a best mortgage for rental property. From debt consolidation services, home remodel loan, home equity loans for bad credit to second mortgage bad credit from private mortgage lenders - you'll get expert home mortgage help!
marie copeland, hamilton mortgage broker



PRINCIPAL MORTGAGE BROKER / OWNER, FINANCIAL SERVICES UNDERWRITER - FSRAO NO. M08002528
Welcome to Axcess Mortgage and Loans Financing Co. Ltd. As Mortgage Broker, company owner and Financial Services Underwriter since 1995, I give you my commitment to provide you with excellent service and sound mortgage solutions.

Polish spoken
CALL  905.537.8815
Email: marie.copeland@axcessmortgage.ca

Email Marie
Nearly 30 years of industry experience and knowledge counts (5 year study to obtain a Financial Services Underwriting post-diploma). When I get your application, I quickly assess and fine tune your information and send it to the right lender for approval. You'll enjoy fast solutions, even if at first your situation appears impossible. You won't have to leave your home -- We'll do everything online, over the phone, fax and email. One hour with me and you won't have to worry whether or not your mortgage will get approved. It's fast and easy.

I love helping families realize their home ownership and financial dreams.
---

randy dadswell  
MORTGAGE AGENT - FSRAO NO. M08003643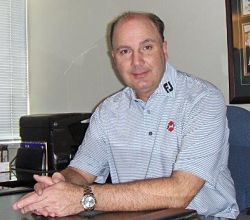 CALL  905.870.9691
Email: rdadswell@cogeco.ca


Email Randy
I bring to the table 25 years of industry experience -- first as a banker, then a bank manager and for nearly the past decade, a mortgage professional. You can rely on me to structure your financing to ideally meet your lifestyle needs and goals with a mortgage approval experience that is hassle free. All this without you having to leave your home. Once we get through your mortgage application, my number one focus is to answer your questions and ensure you have a full understanding of what you are getting into. So, get your questions ready and give me a call. 
I look forward to being a part of your home ownership financing experience.
---
* Right-click here to download your CONSENT FORM
.
---
Save time by downloading/printing/signing/dating your CONSENT FORM. Please send your completed CONSENT FORM to the broker/agent you're working with, to email or fax below:
Back to top of Find Mortgage Broker -- we serve you where ever you live in Ontario.

Thank you for visiting the Axcess Mortgage And Loans Financing Co. Ltd. website -- Marie Copeland, FSU, Mortgage Broker/Owner
*Lenders change their products and interest rates regularly and without notice. Check with us for updates.

Banks and AAA lenders pay us for your service. Some alternative mortgage financing and all private mortgage lending broker fees are payable by clients.