Home Mortgage Help To Buy Or Refinance
---
From first time home buyers mortgage to home refinancing mortgage


Home mortgage help to buy a home, refinance or consolidate debt in Ontario ...
905.537.8815 FSCO No. 10420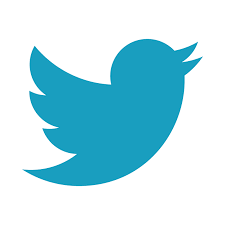 MarieCopeland @AxcessMortgage

need money to buy a home hamilton on - or, to refinance


Maneuvering through the residential mortgages



Giving you expert home mortgage help to buy a home or refinance home equity mortgage.
Maneuvering through all the residential mortgages and options is a bit overwhelming. Or at least it can be, if you're trying to figure everything out yourself. Let's face it, buying or refinancing home mortgage is a big decision.
That's where I come in -- We do all the work, you just provide us with documents needed to get your online home mortgage loan.
how much down payment do i need ?
* 5% down mortgage minimum down payment Hamilton ON and throughout Ontario.
Low down payment mortgage: The minimum down payment for houses increased on February 15, 2016. To see the full announcement, please watch the video by clicking here.
* All mortgages now require a minimum down payment of 5% on the first $500,000, and an added 10% down payment on the amount over $500,000.
Example: A home costing $700,000 requires a $45,000 down payment - 5% on the first $500,000 and 10% on the remaining $200,000.

in canada what percentage down is needed to buy a house
Mortgage minimum down payment Hamilton ON or anywhere in Canada

Government policies for banks in Canada residential mortgages allow:
Which residential mortgage loan is YOUR best BET?


Here is what my client Sam had to say about getting home mortgage help:

Highly Recommended For An Easy, Honest and Personal Touch Mortgage Experience!
As a single person, buying a house can be an intimidating experience. However, after one phone call with Marie the stress was immediately lifted. She was quick to produce results and kept my best interest in mind offering her honest opinion on what mortgage would be best suited for me -- SC
You'll get home mortgage help custom fit for you. Just click any picture or link on this page to take you to the mortgage strategy most suitable for you.

need a mortgage hamilton on or anywhere in ontario ?
A low down payment mortgage loan Hamilton ON lets you buy a home with * 5%. It's a CMHC insured home loan at best interest rates that banks in Canada rely on. To qualify for mortgage with low down payment you'll need good credit and income.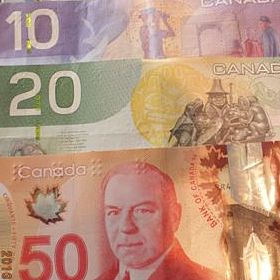 Refinancing home mortgage can be a good move.
If you have equity in your home you can pull out tax free cash to use as you need.
Whether you need money to put the kids through college, get a down payment to buy a rental property or buy a car -- you can cash out up to 80% of home value. Up to 35 year amortization on approved credit to get you low mortgage payments.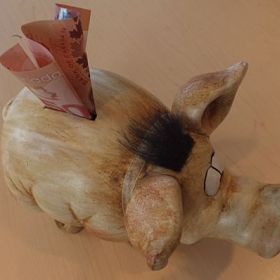 2 Best home equity loan solutions. A NO STRESS TEST option up to 80% of property value is your best deal if you need to qualify for up to 20% more money. This mortgage qualifies you for most money to buy a home or to consolidate expensive debt into one low monthly payment.
You'll need good credit and income.

Are you thinking about retirement or complete home renovations and want to pull out tax free cash from your home? We'll give you home mortgage help to get you money fast at best interest rates.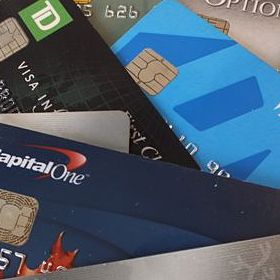 Your choice! 4% or 26% on your debt.
How does debt consolidation work? This information will help you end credit card debt.
Is too much debt eating away at your cash flow and hurting your quality of life? Use the equity in your home to eliminate credit card debt by refinancing home mortgage. Low debt consolidation loan payments will save you hundreds of dollars or more each month.
Banks in Canada lend to typical low risk clients with good credit and income.
Bad credit home loans are non-bank residential mortgages available through our mortgage broker channel. Many of our clients have been turned down by the banks for a mortgage before they came to us. We'll get you alternative mortgage financing to buy a home or refinance home equity mortgage. 
PRIVATE MORTGAGES
Private mortgage lenders fill a huge void in the mortgage marketplace. They can be more creative and flexible. Using private lenders is an important short term lending strategy.
This home mortgage help is meant to quickly resolve a serious situation until you can rebuild financially. 
My client Sam ended by saying:

Marie was available for every phone call and text, walking me through any questions I had making this an amazing experience.

Today I received the keys to my new house and I am extremely grateful to Marie for her excellent customer service with a personal touch -- SC
One of the great aspects of the Canadian "residential mortgage" market is that there are many mortgage programs to choose from -- many of them can be customized to meet the unique needs you may have.

But, while the choice in the market is great, it can also be confusing trying to figure out what options are best suited to you and your situation.
Not to worry.
My job is to be your advisor and to make sure that you get the best options and that you understand all the terms and conditions of your mortgage.
Marie Copeland, FSU Mortgage Broker
Other Home Mortgage Help
For good credit and solid income borrowers:

Subscribe to Mortgage Strategy News and get a FREE Credit Score User Guide

If you're shopping for a mortgage in Hamilton, Burlington, Oakville and area or anywhere in Ontario, then contact me -I'll assess your best options together. 
Call 905.537.8815



Questions? Email for home mortgage help
*Lenders change their products and interest rates without notice.

Banks and "A" Lenders pay us for your service. EXCEPT bad credit mortgages, some self employed mortgages, private mortgages or multi-use and commercial loans - broker fees are payable by clients.

Share home mortgage help with your friends
---
Thank you for visiting home mortgage help and come back often. Share with friends using one of the social media buttons provided.
Return home to Marie Copeland, Hamilton Mortgage Broker and Burlington Mortgage Broker
› from Residential Mortgages