Self Employed Home Loans
---
*5-10% down to Buy a home. refinance home equity mortgage to 80%.


905.537.8815 FSCO No. 10420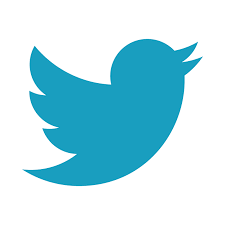 MarieCopeland @AxcessMortgage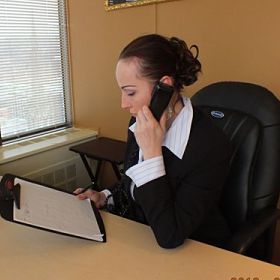 Self employed home loans at 5% down up to $500,000 purchase price to buy a home. For purchase price portion over $500,000 you'll need 10% down. Or, refinance home equity mortgage up to 80% of value. These are income verified financial instruments.
If you've been self employed for more than two (2) years and declare income on your tax returns, this business owner mortgage may be for you. You'll need 2 years average of your line 150 Notice of Assessment.
A little short on assessed income to qualify for the mortgage amount needed? If your business is a proprietorship and has been registered for more than 2 years, we may be able to help. We'll look for business adjustments on your tax returns to fit you into one of these self employed loans.




We rework your self employed home loans income to make you fit
Loans for self employed with good credit.
Self employed loans with as little as *5% down for purchase price up to $500,000 are available for your principal home with up to 2 units provided you have good credit.
Residential mortgages financing offered by banks in Canada is based on income verification from Canada Revenue Agency (CRA).
If your income reported on your tax returns falls below the bank's debt service requirements, your mortgage will be declined.
We rework your reported income. To do this, we'll need your last two years' Tax Returns and your 2 years' Notice of Assessment from the Canada Revenue Agency. We go through your Tax returns to find allowable expenses to add back and increase your income. 
no proof of income lending at 15% down
If this still falls below the required debt service levels, we'll quickly redirect your application to an alternate broker channel residential lender – without you having to do anything.
If you can't fit the income verified self employed home loans, you have the option of self employed mortgage no proof of income from alternative mortgage financing lenders with 15% down. These residential lenders can be more flexible and creative.
We'll protect your credit rating
If we need to send your application to more than one lender, only the original credit report on our system will be used, without allowing the next lender to pull your credit again. This protects your credit rating. Below are links to articles about credit reports and scores and credit report score tips. 
*You can buy a home with CRA Income verified insured mortgages for self employed 5% down. For purchase price portion over $500,000 you'll need 10% down.
All new mortgages made after Feb. 15, 2016 will require a minimum down payment of 5% on the first $500,000, and an added 10% down payment on the amount over $500,000. So a home costing $700,000 would require a $45,000 down payment - 5% on the first $500,000 and 10% on the remaining $200,000.
Marie Copeland FSU, Hamilton Mortgage Loans

Top Stories
---
Affordable Article of Incorporation online Incorporation process to register a business. You'll save hundreds of dollars in legal fees -- no lawyer required.
Credit report score tips to get to the top of credit score range.
Improve credit score and build strong credit history.
Credit reports and score are used by lender to determine your credit worthiness.
Credit report score range -- where do you fit?
Self employed loans no proof of income when you can't show enough income on your tax returns.
Self employed and want to buy a home or refinance home equity mortgage?
Call 905.537.8815 for self employed loans, or


Questions? Email for home mortgage help
*Lenders change their products and interest rates without notice.

Banks and "A" Lenders pay us for your service. EXCEPT bad credit mortgages, some self employed mortgages, private mortgages or multi-use and commercial loans - broker fees are payable by clients.

Tell other business owners
Please come back and visit often. Help me spread the word about self employed home loans. You can use the social media buttons below to share or leave a comment.
Back to other Self Employed Mortgage Strategies
› from Self Employed Home Loans