Bad Credit Debt Help with Hamilton Mortgages
---
905.537.8815
Axcess Mortgage and Loans Financing Co. Ltd. FSRAO No.10420

debt consolidation bad credit debt help
Need debt consolidation bad credit debt help ? Axcess Mortgage and Loans Financing Co. Ltd., mortgage brokers Hamilton Ontario, can be your answer. We love helping clients deal with their credit card debt problems. You can improve your family's cash flow and quality of life by cashing out tax free equity in your home.

We're a home mortgage company for mortgages in Hamilton Burlington Oakville with debt consolidation loans Canada. We help clients consolidating credit when they have money problems and need bad credit mortgages.
Our home equity loan approvals are easy whether you have good credit or debt problems. One conversation with me will make a difference in how your application is received by the lenders. You won't have to worry about efficient mortgage approval.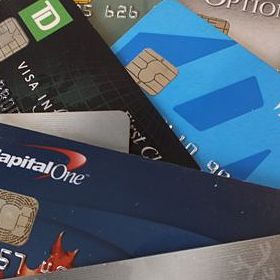 Bad credit debt help by cashing out tax free equity in your home.
Second mortgage private lenders -- Hamilton mortgage loans in Ontario
2nd mortgage lenders Ontario are a good short term help to end credit card debts. Private mortgage lenders for bad credit are a valuable source of money when you've been turned down by the banks or alternate mortgage companies. Private mortgage lenders provide bad credit debt help and home equity loans with bad credit or private consolidation loans -- getting you money fast, whatever your reason.
Slashing monthly debts payments with private mortgage Hamilton ON 
When clients say I need a broker to consolidate my bills -- we say look no further to get low debt consolidation loan payments!
Refinance home mortgage with bad credit is possible provided you have enough equity in your home and can make mortgage payments. Why not make us your first stop for Hamilton mortgages and throughout Ontario.


Bad credit debt help using interest only second mortgages Hamilton Ontario


Home loans for bad credit could be your answer
People experience setbacks in their lives and build up debt with high monthly payments. This hurts their cash flow, credit and quality of life big times. Debt consolidation let's you can get rid of those pesky credit card balances and start rebuilding.
We see clients that carry credit card balances with interest rates as high as 28% making it difficult for them to pay even the minimum monthly payments. If they continue as is, they have very little chance, if any to ever pay off their principal debt. 

This is where our private lenders Hamilton, Burlington, Niagara and throughout Ontario get you money fast. You can cut your debt consolidation loan payments by half and more -- your monthly savings are significant!

Private mortgage rates and fees are higher than financial institutions – they are dependent on the risk and difficulty of your situation as well as the quality of the property and area. But, money from private lenders is used as a short term fix to get you back on track.
Using private mortgage brokers to consolidate your debt and improve your cash flow will stop the damage and give you some breathing room. 
We help good people to rebuild their financial lives and can customize private mortgages even if you're a discharged bankrupt or are thinking about filing a consumer proposal.
You deserve another chance -- we have lenders that say YES.
Adding another stream of income
I often see people working a second or third job to keep up with their debt. Many have a day job, then a night job or weekends. This can mean travel, car gas or additional clothing expenses.
Why not consider starting your own web business?
Did you know that thousands of people today are making money on internet. They set up an e-commerce website doing what they know best and love.
Earning money from home can be very attractive, fun and profitable. You don't have to dress up or waste money on gas, spending hours in traffic.
Some web businesses are info entrepreneurs providing information about something they know -- they earn money online from advertising. Others setup online stores selling products or e-goods. Many promote products or services for someone else.
From homemakers to professors or retired business executives, making money on internet is something worth thinking about.
Take a closer look and see why all these people are smiling -- they're are all earning online income with their own internet business. You can earn money from home too.
Top Stories
---
Credit card debt consolidation loans are about consolidating expensive debt into one low monthly payment.
End credit card debt and get a fresh start.
Alternative mortgage financing when the banks turned you down.
How to reduce debt ? Get debt consolidation help and private home loans to stop debt problems. 
Top debt consolidation loans. There is something for everyone. You can get help even if you have credit problems.
Private mortgage lenders fill a huge void in the mortgage market. They are more creative and flexible and help when everyone else said NO.
Marie Copeland FSU, Hamilton Mortgage Loans
Don't wait. Get bad credit debt help if your situation is getting out of control.
I love helping families end debt problems.
Call 905.537.8815 for bad credit mortgage Hamilton and throughout Ontario

Banks and "A" Lenders pay us for your service. EXCEPT bad credit mortgages, some self employed mortgages, private mortgages or multi-use and commercial loans - broker fees are payable by clients. 

*Lenders change their products and interest rates without notice.
Return to Hamilton Home Equity Loan Approvals for more help with bad credit mortgage issues
› from Bad Credit Debt Help


Share with others who need bad credit debt help
---
Thank you for reading this bad credit debt help information. Please come back and visit this site often -- we are providing new information regularly. Please use the social media buttons provided to share this topic with your family and friends.