First Time Home Buyer Mortgage
---
Hamilton first time home buyer programs - first time home buyer tips ontario


905.537.8815 FSCO No. 10420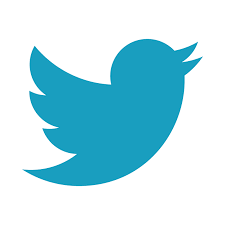 MarieCopeland @AxcessMortgage
Getting your first time home buyer mortgage

About getting a first time home buyer mortgage in Hamilton or anywhere in Canada:
5% down of your own or even borrowed money up to $500,000 purchase price,
Any portion of purchase price over $500,000, 10% down payment is required,
CMHC and Genworth provide mortgage loan insurance in Canada to help you buy a home sooner with a small down payment.
Visit mortgage help to get you started with the first time home buyer loan process.
how to qualify for first time home buyer loan and increase house value
If you're looking for best mortgage Hamilton, first time home buyer tips Ontario and throughout Canada, the purchase plus improvements mortgage home remodel loan is a big one!
Take a look how one of our first time home buyer clients got their amazing home at an affordable price - plus, they increased the home value by $60,000 in the first 120 days. Visit purchase plus improvements mortgage to read the story.
To qualify, the down payment has to come from your own savings - not gifted or borrowed. 
You'll get more money with home improvement loans
You don't have to fall in love with the first house and rush into making an offer because you think someone will scoop it up from you – this is the fastest way to overpay without considering all the options available to you.

Instead of trying to find that elusive dream home at an outrageous price -- you can create your own dream home with the home improvement loans.
The home remodel loan is a good first time home owner loan. Under this program you can create your dream home by combining the purchase price and the cost of renovations into one affordable first time home buyer mortgage -- at 5% down of improved value up to $500,000 purchase price and additional 10% down for any portion over $500,000.
With the first time home buyer mortgage, you can get up to additional 10% of original purchase price to a maximum of $40,000 to use for home renovations.
So, if you're first time home buyers and need money for repairs - this is the mortgage for you.
Know your first time home buyers credit score 
Your first time home buyer credit score and history is important. With good credit you'll get your first time home loan from the best mortgage lenders at the best interest rates and contract. 
If your credit score is low when getting your first time home owner loan, you should take steps to improve credit score before you apply for a mortgage. You can write to Equifax Canada to get your free credit report.
If you have no credit or have bad credit you'll need a secured visa to build your credit -- get your secured credit card application on this site using the search bar at the top of this page.
What about the down payment?
Down payment for your first time home buyers mortgage can come from several sources:
Your own savings;
Up to $25,000 per person RSP withdrawal;
Gift from parents or grandparents;

You can

borrow the money

from other sources provided that the payments on your loan are used to qualify.

what about the first time home buyer programs
Take advantage of first time home buyer programs wherever you can. Canada Mortgage and Housing Corporation is your best resource to keep on government program updates.
The Canadian Home Buyers Plan allows to use your RSP as down payment to buy your first home -- up to $25,000 each applicant and up to $50,000 combined for a couple.
Funds for first time home buyers mortgage must have been deposited into your RSP at least 90 days prior to withdrawal. You have to begin repaying two years after the money is withdrawn – you have 15 years to repay the full amount.
With the first time home owner loans you get up to $4,000 Land Transfer Tax rebate, depending on your home purchase price. This is done on closing when your lawyer registers the ownership of your new home.
Go to first time home buyer credit and tax incentives to watch a video prepared by the Government of Canada to help you with the purchase of your first home.
Buying a home is one of the biggest financial and lifestyle decisions you will make so be sure to plan ahead – think about what you really need and what you can afford.
Don't jump into home ownership before getting your first time home buyer mortgage pre-approval. It's the best way to budget and assess your ability to afford your first home.
A pre-approval will simplify the buying process and take some of the pressure off your shoulders. It puts you in a strong bargaining position when you make an Offer to Purchase because the Seller knows that you a serious buyer.
Most real estate professionals want the first time home owner to have pre-approved financing in place before they take you out looking for a home.
This is so that they can show you properties within your price range. You'll know exactly how much money you can afford to buy a home, the interest rate, monthly payments and other details.
Understand your cost of home ownership
Don't get too caught up with the low interest rates and rush into the market – rates are important but other things can have a greater impact on you – the cost of the house, type of the mortgage, amortization, prepayment options – read my best mortgage lenders article for details -- use a search bar at the top or go to the site map.
Think about paying off your home off faster -- while longer amortization reduces your monthly payments and frees up cash flow for lifestyle costs, choosing shorter amortization period, paying bi-weekly accelerated instead of monthly, increasing your payments even by a small amount will make a huge difference.
As, this is your first time home buyer mortgage, be sure you are comfortable with your monthly payments. Use our online calculators to run the numbers for yourself:
Know about your closing costs
You will need additional 1.5% of purchase price for closing costs to cover expenses such as:
appraisal or inspection fees,
legal fees to close on your purchase,
land transfer taxes from the previous owners to you,
property taxes that need to be adjusted if the sellers have already paid for the year,
property insurance,
moving costs and,
utility hook-ups, such as your hydro or gas.
Don't forget the home inspection – if you do, you may end up with serious structural problems, plumbing and electrical nightmares, cracks, mold and more – these could cost you a fortune if missed.
So here you have it – if you're dreaming about becoming a first time home owner then give me a call and I will take you through the process and get you that first time home buyer mortgage with an ideal mix of the best interest rates and the best contract.
If you're Hamilton first time home buyer and need other services such as a realtor or lawyer -- I can help you with these referrals too.
Marie Copeland FSU, Mortgage Brokers Hamilton Ontario helping you with a first time home buyers mortgage.
Getting your first home loan is easy. Apply now on line and see for yourself.
Email Marie For Free Phone Consultation
Or Call 905.537.8815


Questions? Email for home mortgage help
*Lenders change their products and interest rates without notice.

Banks and "A" Lenders pay us for your service. EXCEPT bad credit mortgages, some self employed mortgages, private mortgages or multi-use and commercial loans - broker fees are payable by clients.

Share these first time home buyer tips with your friends

---
Thank you for visiting and your interest in the first time home buyer mortgage. Help me spread the word and share with your friends using the social media buttons provided.
Back First Time Home Buyers Tax Incentives
› from First Time Home Buyer Mortgage