First Time Home Owner Loan and pre approved mortgage
---
My first mortgage - how to qualify for your new home mortgage loan




905.537.8815 FSCO No. 10420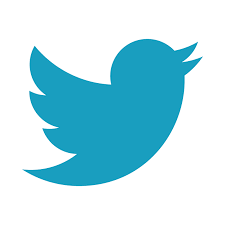 MarieCopeland @AxcessMortgage
first time home buyer mortgage canada
First time home owner loan information and getting you a pre approved mortgage. If you're a 1st time home buyer, it is likely you will find the home mortgage financing process a bit overwhelming. So, here is some first time home buyer info to help you out.
How to qualify for mortgage approvals and get yourself the right deal ? To start with, if you're a Hamilton first time home buyer, or anywhere in Ontario, you'll need expert home mortgage help. You don't want to make any costly mistakes getting your first home. And, your real estate agent will want you to get a pre approved mortgage so that they can show you homes in the price range you can afford.
mortgage loan for first time home buyer
Need hamilton first time home buyer programs -- or anywhere in ontario ? 
Your first time home buyer loan requirements:
In Ontario, there are two qualifying characteristics that first time home buyer mortgage lenders look for to qualify you for a first time home buyer mortgage Canada:
"A" Financing (Banks, Credit Unions, broker channel Mortgage Companies, Insurance Companies)
1.5% for closing costs is required in addition to down payment;
Gifted down payment from immediate family is acceptable;
Good credit and income needed for first time home buyer programs;
A co-signor or guarantor may be added if additional income is needed to qualify.
HOW MUCH DOWN PAYMENT DO I NEED for a first time home buyer mortgage canada
* 5% down mortgage minimum down payment Hamilton ON and throughout Ontario.

Clarification about your low down payment mortgage: Canadian Finance Minister Bill Morneau made the announcement that the minimum down payment for houses will increase effective Feb. 15, 2016. To see the full announcement, please watch the video by clicking here.
All mortgages now require a minimum down payment of 5% on the first $500,000, and an added 10% down payment on the amount over $500,000.
So a home costing $700,000 would require a $45,000 down payment - 5% on the first $500,000 and 10% on the remaining $200,000.
Alternative Mortgage Lenders for first time buyers with bad credit

15% - 20% down payment + 1.5% for closing costs (down payment can be gifted by immediate family members but the first 5% has to come from borrowers' own resources):
Credit problems;
Rural properties with well and septic 35% down + 1.5% for closing costs;
Property and location must be approved by lender - these lenders will not fund some areas.
We have exceptional first time home buyer mortgage lenders. When clients go to the bank to get their new home mortgage loan, they end up with the bank's own standard mortgage. Banks in Canada have a limited range of products designed to generate maximum profits for themselves. Their employees get paid bonuses for putting borrowers into the banks most profitable financial products.
So, what's the problem for you ?
It's all in the fine print. Your pre-payment options are marginal and penalties to break the mortgage outrageous. Check out the best mortgage lenders link at bottom of this page for my article addressing these issues.
Why use a mortgage broker instead of a bank ?
By going to the bank, you may miss out on the exceptional first time home owner loan products offered through the mortgage broker channel.
By using a mortgage broker, you'll get a best rate the first time without having to ask and a contract with 20% annual pre-payment privileges, to help you pay off your mortgage faster. Plus, a new home buyer tax credit and other first time home buyer info every step of the way.
Not only that, when you go from bank to bank searching for a mortgage, each will pull your credit driving your credit score down. This makes it more difficult for you to qualify for a mortgage. When you go to a mortgage broker, we pull your credit once and re-directed to other lenders if needed. This protects your credit score.
So, if you have good credit and income, there are excellent first time home buyers mortgage options available to you -- let's take a look: 
Top first time home owner loans
Purchase Plus Improvements home remodel loan - Down payment and closing costs for this is popular mortgage loan for first time home buyer must come from your own savings -- not gifted or borrowed.
Without a doubt, this is one of the most exciting mortgage products available to new home buyers. In a nutshell, you get more money to buy a home. In today's high home prices, many 1st time home buyers don't qualify for the amount of mortgage amount needed to buy their dream home.
You can get more money, up to 10% of purchase price more, to pay for home renovations to create your own dream home.
Instead of trying to find that perfect home at an outrageous price, you can create your own perfect home at a price you can afford. Not only that, you will increase the value of your home right off the bat.
Take a look at my article below detailing this mortgage program. One of our young clients' got their perfect home with the first time home owner loan increasing the value within few weeks.

Marie Copeland FSU, your Mortgage Broker if you're a Hamilton first time home buyer or anywhere in Ontario.

Top Stories
---
Purchase Plus Improvements mortgage home remodel loan lets you buy a home at 5% down of IMPROVED VALUE.
About the best mortgage lenders, the fine print, pre-payment privileges and penalty to break your mortgage if needed.
First time home buyer credit to help you with that first home.
Home improvements mortgage details how the purchase plus improvements mortgage works.
A low down payment mortgage loan for first time homebuyer.
Why use a mortgage broker to get your 1st mortgage? Take a look.
How to get your first time home buyer mortgage canada ?
Contact Marie for your first home mortgage
Or Call 905-308-8063


Questions? Email for home mortgage help
*Lenders change their products and interest rates without notice.

Banks and "A" Lenders pay us for your service. EXCEPT bad credit mortgages, some self employed mortgages, private mortgages or multi-use and commercial loans - broker fees are payable by clients.

Go to top of first time home owner loan
Back to First Time Home Buyers Tax Incentives
› from First Time Home Owner Loan