low mortgage payments {35 year mortgage canada}
---
Canada 35 year mortgage amortization





905.537.8815 FSCO No. 10420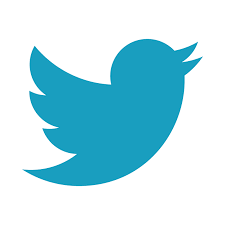 MarieCopeland @AxcessMortgage
low mortgage payments and 35 YEAR HOME LOAN AMORTIZATION


Need low mortgage payments? We'll get you a Canada 35 year mortgage amortization on conventional mortgages (80% or less of appraised value) -- ask us if you qualify.
If you'd like to see how a longer amortization home loan strategy can work for you, check our home mortgage amortization calculator and mortgage amortization tables on this website (click the blue online mortgage application button above and scroll down the page to our free amortization schedule calculators for Canada).
How 35 year home loan amortization can lower monthly payments


John went to his bank to get a mortgage to buy his dream home. His credit is good and he has a 20% down payment plus 1.5% of purchase price to cover closing costs (legal costs and government land transfer taxes).
His bank crunched the numbers using their highest 30 year amortization, but turned him down for the mortgage because he was a little short on his income to meet their debt service ratio requirements. They recommended a co-signor or additional $30,000 down. Unfortunately John could not come up with either, and was about to give up on buying the home.
But, John's wife put her fingers to the keyboard searching the internet for options and she came across this website. She contacted us for home mortgage help and sure enough we had a mortgage solution for them -- low mortgage payments 35 YEAR AMORTIZATION strategy with our broker channel residential lenders.
The 35 YEAR HOME LOAN AMORTIZATION with lower mortgage payments was enough flexibility to help John qualify for a mortgage amount he needed to buy the home of his dreams.
lower my mortgage payments, client says


Can I get a mortgage with a 660 credit score and late payments ... Jackie asks.
Jackie has been working hard to pay off her house. She was in the fourth year of her existing mortgage at 25 year amortization. She has a good salaried job but her credit is a bit bruised as she's been helping her daughter financially with her college expenses. In the last year, she's had 2 late payments on her credit cards.
Starting to struggle she decided to address the problem before her credit suffers too much damage.
She too went to her bank to refinance a home mortgage and cash out some equity. Her bank turned her down for a mortgage. One issue was that to refinance property at the maximum 80% of value, there wasn't much money left over after paying legal costs and the penalty to break the mortgage. She had those late payments so her bank wanted a higher posted interest rate. So, at the bank's maximum 30 year amortization and posted interest rate, her monthly payments would end up higher than what she's paying now. 
Jackie reached out to us for home mortgage help saying lower my mortgage payments -- she was looking for viable home mortgage help.
Although there was just enough of equity up to 80% of value to pay out her penalty and cover legal costs, we got her a 35 year home loan amortization and a bit lower interest rate than the rate offered by her bank. Combined, this resulted in significantly lower mortgage payments saving her $350 a month, enough to help her with those education expenses for her daughter.
In two years when Jackie's daughter graduates and no longer needs her help, Jackie will increase her monthly payments by 15% ($157 a month) to start reducing her amortization period again and pay down more principal.
DEBT CONSOLIDATION LOAN PAYMENT REDUCED WITH 35 YEAR AMORTIZATION
35 year home loan amortization to lower mortgage payments - whether it's a long or short term strategy to improve your cash flow - working with home loan amortization can be simply the best mortgage solution!
Getting low mortgage payments with 35 year amortization can be an attractive option. There are times in people's lives when they experience setbacks and have too much debt to handle. Although we have many articles on this website to help you refinance a home mortgage and top debt consolidation loans we offer, here is an illustration how 35 year amortization can lower mortgage payments even further. With the debt consolidation loan payments reduced using 35 year home loan amortization strategy, the savings are significant.
Ask us if you qualify to lower mortgage payments on your home mortgage loan.
You won't be disappointed!
Marie Copeland FSU, Mortgage Broker
Return to Axcess Mortgage and Loans Financing Co. Ltd. home page
› from Low Mortgage Payments


Questions? Email for home mortgage help
*Lenders change their products and interest rates without notice.

Banks and "A" Lenders pay us for your service. EXCEPT bad credit mortgages, some self employed mortgages, private mortgages or multi-use and commercial loans - broker fees are payable by clients.

Back to top of Low Mortgage Payments