Let me Show you Ways to End Credit Card Debt
using private lenders in Ontario
End credit card debt using private mortgage lenders for bad credit. 
From our hometown to you. Hamilton debt help for Ontario.
To start with, to end credit card debt it's best to understand how too much debt was amassed in the first place. 1)  put together a household budget plan and 2) call us to get expert debt help in Hamilton for Ontario wide. Let me give you few mortgage tips.
Mortgage Brokers Ontario Bad Credit help for homeowners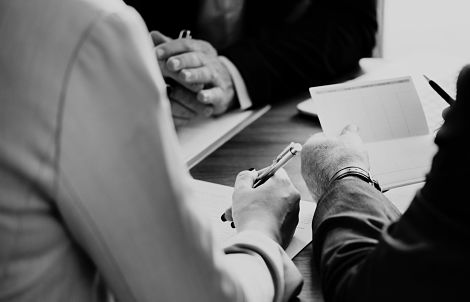 End credit card debt using the equity in your home. Get debt relief Hamilton and Ontario wide.
Sometimes the best ideas to get your debt under control come at your kitchen table. So, buckle down with paper and pen and get a good household budgeting plan going -- then give us a call to help you end credit card debt and get a start fresh.
We are mortgage brokers Ontario bad credit professionals passionate about delivering mortgage help for homeowners.
how to refinance mortgage with bad credit then add a prepaid NO payment for 12 months interest only second mortgage 

Edward from Port Colborne landed on this website searching for help with debt consolidation mortgage Niagara Falls and a hard money loan broker or a mortgage broker St Catharines.
He is a sole family bread winner with a salaried income over $100,000. But, his living costs are high and he's often late on his credit cards damaging his credit score ranking. His property taxes alone are nearly $10,000 a year and the home feels too large with kids off to university. He simply can't keep up with even his minimum monthly payments. He needs to end credit card debt fast and stop the nasty creditor calls.
There is lots of tax free equity in his home but at this time a bad credit mortgage refinance is not an option. Edward's income is not high enough and his credit score is damaged. Edward and his wife have been bouncing around year to year with a short term bad credit score mortgage, paying high home mortgage refinancing rates and transaction fees, living in a financial spin over and over again. Sound familiar? 
help for homeowners and a plan to turn things around, End credit card debt


Edward's income is not high enough for entire refinance mortgage bad credit consolidation loans in Ontario. Best option is adding a pre-paid interest only second mortgage using tax free home equity.

        Refinance mortgage bad credit        
NEW 1 year refinance mortgage bad credit mortgage using bad credit mortgage lenders Ontario
---
ADDING a prepaid NO payments for 12 months second mortgage home equity loan saves home owners hundreds of dollars a month plus gives them money for down payment to start building their new home
          No payments for 12 months           
NEW Interest only second mortgage home equity loan in Hamilton includes:
paying all credit card debt getting debt relief
partial down payment to the builder to start the construction
all the interest only monthly mortgage payments for the year
all fees, transaction costs, legal costs built into the second mortgage Ontario loan amount

How to end credit card debt with a pre-paid interest only second mortgage
How refinance mortgage bad credit (already in place), then adding a prepaid NO payment for 12 months interest only second mortgage loan proved to be good help for homeowners. Here is Edward's plan:
1-year renewal of existing alternative refinance mortgage bad credit first mortgage now in place.
Edward will sell his large house and downsize to a smaller new built in one year.
Adding a prepaid NO mortgage payment for 12 months second mortgage (loan to value ratio at 65% including both the first and second mortgage loans).
With credit score monitoring and minimal debt Edward's credit score ranking should improve enough to get real estate financing at a lower interest rate for his new built home in a year.
With exception of the bad credit mortgage refinance of their existing first mortgage, Edward and his wife are debt free while waiting for their new home to be built. Their credit score ranking is improving and after this home sells the 20%-30% of their remaining home equity will go towards their new home, getting them a fresh start.

The home owners adopted a new way of life that answers these questions:  do we need it ? -- or we just want it ? -- which of my wants is a priority and how to pay less to get them.
There are many strategies to end credit card debt. As a mortgage broker Hamilton serving Ontario, with clients along the Stoney Creek, Grimsby, St Catharines and Niagara region, my focus is on help for homeowners using the financial tools available to them. If your situation is getting out of control and you own a home with equity, you can end credit card debt fast.
When you end credit card debt the benefits are endless. 
You can rebuild financially faster than you think but you have to act and get mortgage brokers Ontario bad credit debt help.
Don't delay -- you can improve your cash flow and quality of life. 
Call Marie, mortgage broker in Hamilton for a free mortgage assessment.
Back to top of end credit card debt. 
*Lenders change their products and interest rates regularly and without notice. Check with us for updates.

Banks and AAA lenders pay us for your service. Some alternative mortgage financing and all private mortgage lending broker fees are payable by clients.