End Credit Card Debt and save
---
905.537.8815
Axcess Mortgage and Loans Financing Co. Ltd. FSRAO No.10420

How to end credit card debt ?
To end credit card debt it's useful to understand how too much debt was amassed in the first place. And, 
put together a household budgeting plan,

get expert debt consolidation help.
Sometimes the best ideas to get your debt under control come at the kitchen table. So, buckle down with paper and pen and get a good household budgeting plan going -- then get professional debt consolidation help. 

One of our clients who only five years earlier needed bad credit debt help is enjoying a comfortable lifestyle with some fun travel --  this on just average income. You can too!
He adopted a way of life that answers these questions:  do I need it ? -- or I just want it ? -- which of my wants is a priority and how to pay less to get them.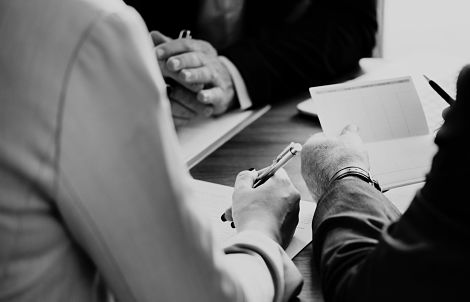 End credit card debt using tax free equity in your home.
There are many strategies to end credit card debt. As a mortgage broker, my focus is refinancing home mortgage to eliminate credit card debts. You can end the damage quickly and rebuild your credit fastest.
But, if you don't own a home -- or you own a home but have no equity, get debt consolidation credit management help. There are good debt settlement companies but it takes work to find them. 
What about debt consolidation loan consequences ?


There are consequences to every action you take, including getting a debt consolidation loan. But, the consequences are much more damaging if you do nothing. So, don't delay.
There are many reasons why good people get over their head with debt. From job loss, illness, car accidents to over spending. The list is endless but if this is you, you're not alone. You too deserve another chance.
End credit card debt. you too deserve a new start 
You can eliminate credit card debts and save tons of money by using tax free equity in your home. You'll cut your monthly expenses by half or more and improve your credit fast.
If you have equity in your home, stable income and your credit is still manageable -- run, don't walk and get help fast, before your credit is damaged.

You may still get the lowest mortgage interest rate. Even if you have to pay a penalty to break your mortgage, refinancing home mortgage can be the best move you can make.
One of our clients consolidated over $60,000 in expensive debt, paid $10,000 penalty to break her mortgage and still ended up with a similar mortgage payment with all debts gone -- she saved over $2,000 a month. How? By refinancing home mortgage.
Self employed loans no proof of income helped another borrower with same debt load to end credit card debt madness and save over $1,800 a month. This, on top of paying the the penalty and a higher interest rate on the new mortgage. His credit will improve quickly too.
How to get bad credit debt help when the bank turns you down for a mortgage? When everyone says NO, we'll get you debt consolidation help using private mortgage lenders.
Sometimes in severe circumstances, a combination of interest only 2nd mortgage and a consumer proposal is needed to stop the damage.
If that is the case, be sure to take steps to rebuild your credit. You'll need a secured credit card once you are discharged. Use the link below to get your secured visa application.
Debt consolidation and credit management is an important step you should take sooner rather than later.
The solutions to end credit card debt are endless. You can rebuild financially faster than you think but you have to act and get debt consolidation help.
Don't delay -- you too can improve your cash flow and quality of life.
Marie Copeland, Mortgage broker helping your end credit card debts.
Top Stories
---
Understanding how too much debt was amassed in the first place is a good step to ending the credit card debt madness.
Top debt consolidation loans to end credit card debt whether you have good or bad credit.
Eliminate credit card debts before your credit is damaged. You can save tons of money in monthly payments and your credit will skyrocket fast.
Debt consolidation help even if you have bad credit. You too can get bad credit debt help and get back on track faster than you think.
Get your secured visa application to rebuild credit. 
Email Marie for debt consolidation help to end credit card debt
Or Call 905-537-8815

Banks and "A" Lenders pay us for your service. EXCEPT bad credit mortgages, some self employed mortgages, private mortgages or multi-use and commercial loans - broker fees are payable by clients. 

*Lenders change their products and interest rates without notice.
Share with others who need to improve their cash flow
---
Thank you for reading how to end credit card debt. Come back often and share with friends who need debt consolidation help. The easy to use social media buttons provided make sharing quick and simple.
Return to Refinance Home Equity Mortgage
› from End Credit Card Debt